Career Profile: Managing Maintenance in a Locomotive Shop
Posted February 4, 2016 01:00 AM CDT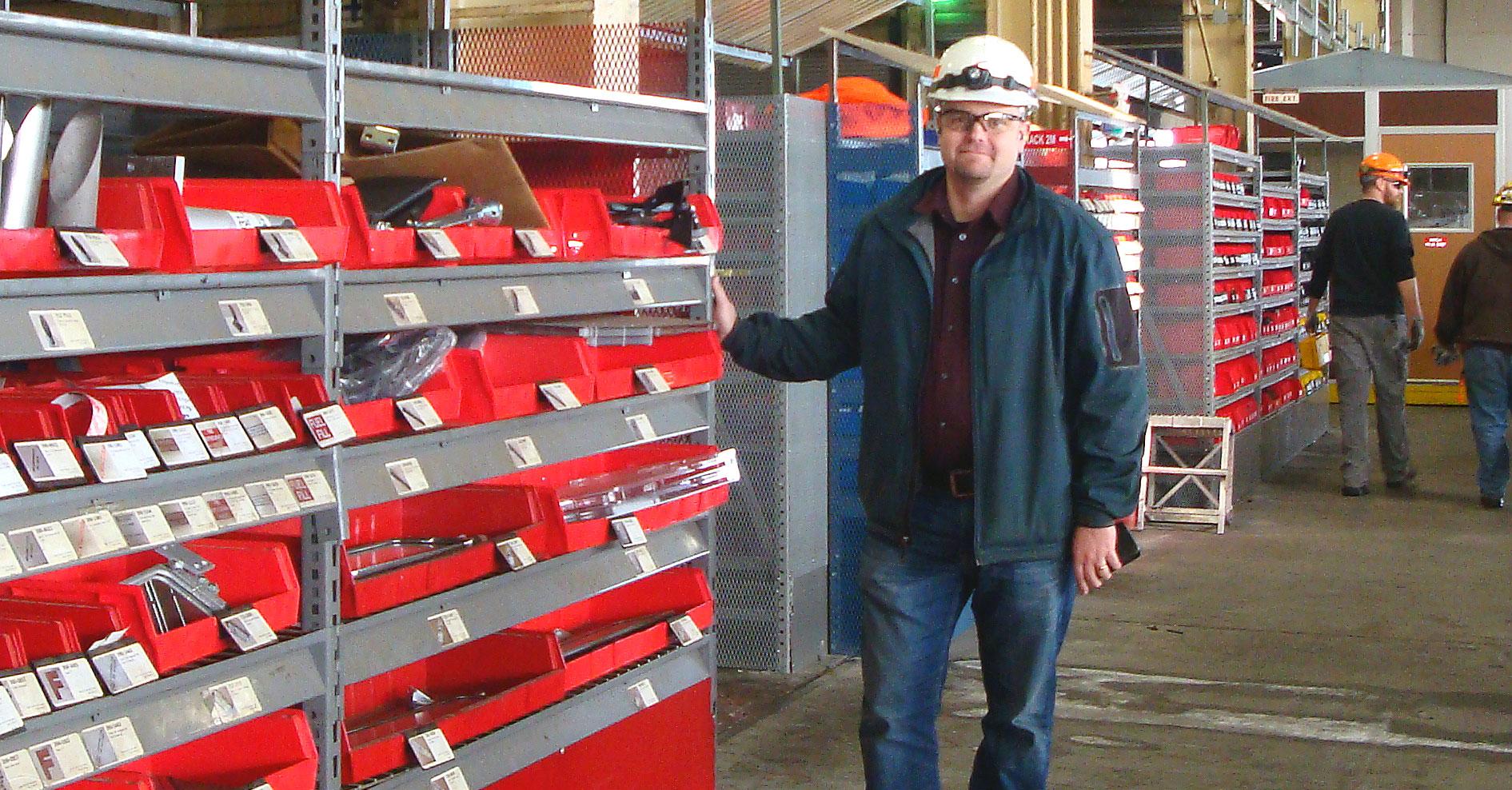 Greg Thompson, manager of maintenance, Roseville, California, Locomotive Shop.
Union Pacific's JR Davis Yard is the largest rail facility on the West Coast, and Greg Thompson is responsible for locomotive maintenance and repairs in the diesel shop. With almost 98 percent of all rail traffic in Northern California moving through the shop, his service track sees about 44 locomotives a day.
"On the job, my primary concern is making sure everyone goes home safe every day," Thompson said. "So I'm out on the floor talking to my employees about the risks they encounter day in and day out. I'm also making sure the repairs we're making to the locomotives are good prior to releasing them, and that we're getting them out the door on time so we're not holding up trains."
Repairs can range from regularly scheduled maintenance to more immediate needs, such as power assembly, traction motor or turbo transmission repairs and replacements.
Thompson began his railroad career rebuilding traction motors for Southern Pacific after serving four years in the Army as an aircraft electrician. Southern Pacific merged with Union Pacific in September of 1996. In his 19 years, Thompson's work has evolved from foreman general to shift manager to his current leadership role, manager of maintenance.
While climbing the ranks, Thompson spent a lot of time in the Roseville training center honing his skills.
"I tell my employees to take advantage of as many of the training classes as possible, because that's what I did," Thompson said. "For an electrician or a mechanic who wants to get promoted, the first step is to learn the job they were hired for really well. The more you know on the front end, the more it will help when you go to ask for that promotion."
To be good at what he does, Thompson also has worked hard on his communication skills.
"You have to be approachable – that's the biggest thing – your employees have to be willing to talk to you just like they would talk to any other co-worker," Thompson said. "Teaching is a big part of it, too. I spend a lot of time helping employees learn how to problem solve."
In 1996, Thompson stumbled across a Southern Pacific advertisement in his local newspaper, and at the interview, he knew the railroad was where he was supposed to be.
"The skills and knowledge I gained in the Army met up really well with the structure of the railroad," Thompson said. "A lot of ex-military guys come to work for the railroad because there's a familiar structure built in. There's a leadership structure, there's structure within the work we perform. I just knew it was a good fit."
The railroad turned out to be an excellent fit, but Thompson says that his co-workers are the reason he's stayed.
"I like working for the railroad because of the people who work here. Everybody watches out for each other," he said.
Thompson says he appreciates the benefits, steady schedule and growth opportunities, too.
"It's a steady job with good benefits, and in the Mechanical Department you have a set schedule – whether it's third shift, swing shift or graveyard – it's still a set schedule. Plus, you can learn a lot and there are a lot of job growth opportunities," he said.

Getting the Job
To be hired as an Electrician–Diesel Engines or Mechanic –Diesel Engines at Union Pacific, you must already have electrical or mechanical experience. Community colleges, state schools, vocational schools or the military are all places that offer education for locomotive electricians or mechanics. After you graduate, get as much experience in your field as you can before applying.
When you're applying, read the accountabilities portion of the job description. The accountabilities outline exactly what Union Pacific is looking for in an applicant. Make sure you address each accountability in your resume and application. Safety is the number one priority at Union Pacific. Keep that in mind as you're answering application questions.
If you're ready to build a long, successful career like Thompson's, check out our current openings on UP.jobs.