Fourth Generation Railroader Continues Family Legacy
Posted November 12, 2018 05:38 PM CDT
Share This!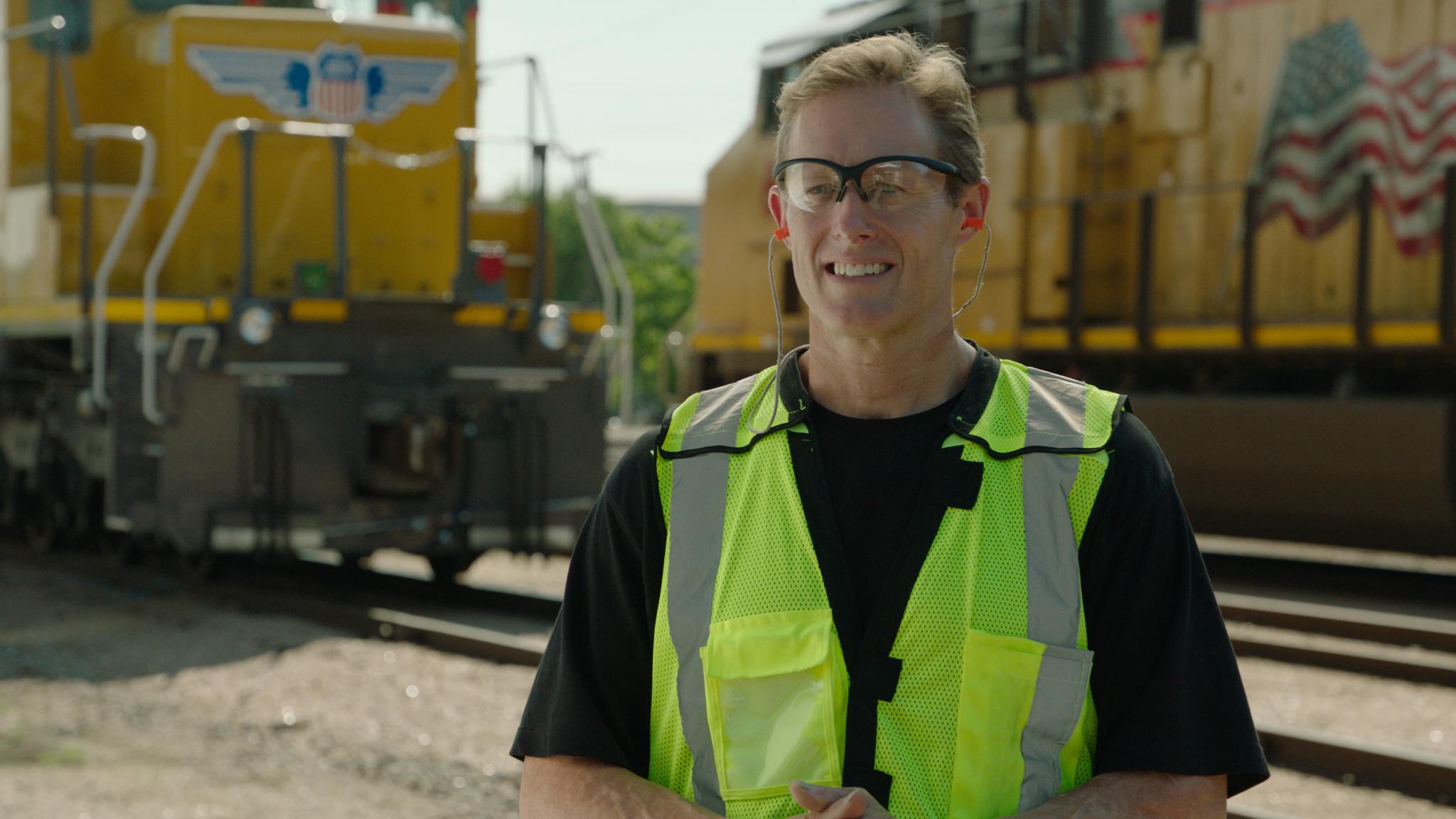 Conductor John O'Hara joined Union Pacific 12 years ago as a fourth generation railroader. He's proud to continue his family's legacy.
Like many Americans, John O'Hara was raised with the railroad.
"My father's father's father started with the railroad in the early 1900s and I followed in their footsteps," O'Hara said.
Continuing the family railroading legacy was never his plan, but his older brothers – who both work in Union Pacific management – encouraged him to apply for train crew, an entry-level position that can lead to becoming a conductor or locomotive engineer. The younger O'Hara applied and was hired 12 years ago. Today, he works as a road conductor in Kansas City, Missouri.
"I'm in charge of the train," O'Hara said. "I make sure we've got everything on our list and have all the cars that are supposed to be on the train. I make sure the train gets from point A to point B and gets switched out properly at point B."
He says adjusting to the on-the-road lifestyle and varying schedule is a challenge.
"My wife and kids have noticed that I've been gone a lot," he said. "But, we have quality time when we're home," O'Hara said.
O'Hara says the compensation and benefits make the lifestyle worth it.
"For me, working at the railroad is a challenge and I love challenges," he said. "I love change and I love being a part of something that's larger than myself."
He says the ideal conductor is a person who likes being outdoors, is not afraid to get dirty and can deal with daily challenges and change.
"The rails are already laid here in the United States, and this is one of the last truly union protected jobs you're going to find in the country that cannot be outsourced," O'Hara said. "The rails are here, the trains are here and the jobs are here."
He's proud to continue his family's railroad legacy.
"I'm proud to work here," he said. "Doing a good job, being safe and coming to work every day to contribute to something bigger makes me proud, and I think it would have made the generations before me proud, too."
Interested in a career like O'Hara's? Visit https://UP.jobs to view our opportunities and to apply.

More Stories