Chicago Machinist Keeps Locomotives Running
Posted July 11, 2017 09:20 AM CDT
Share This!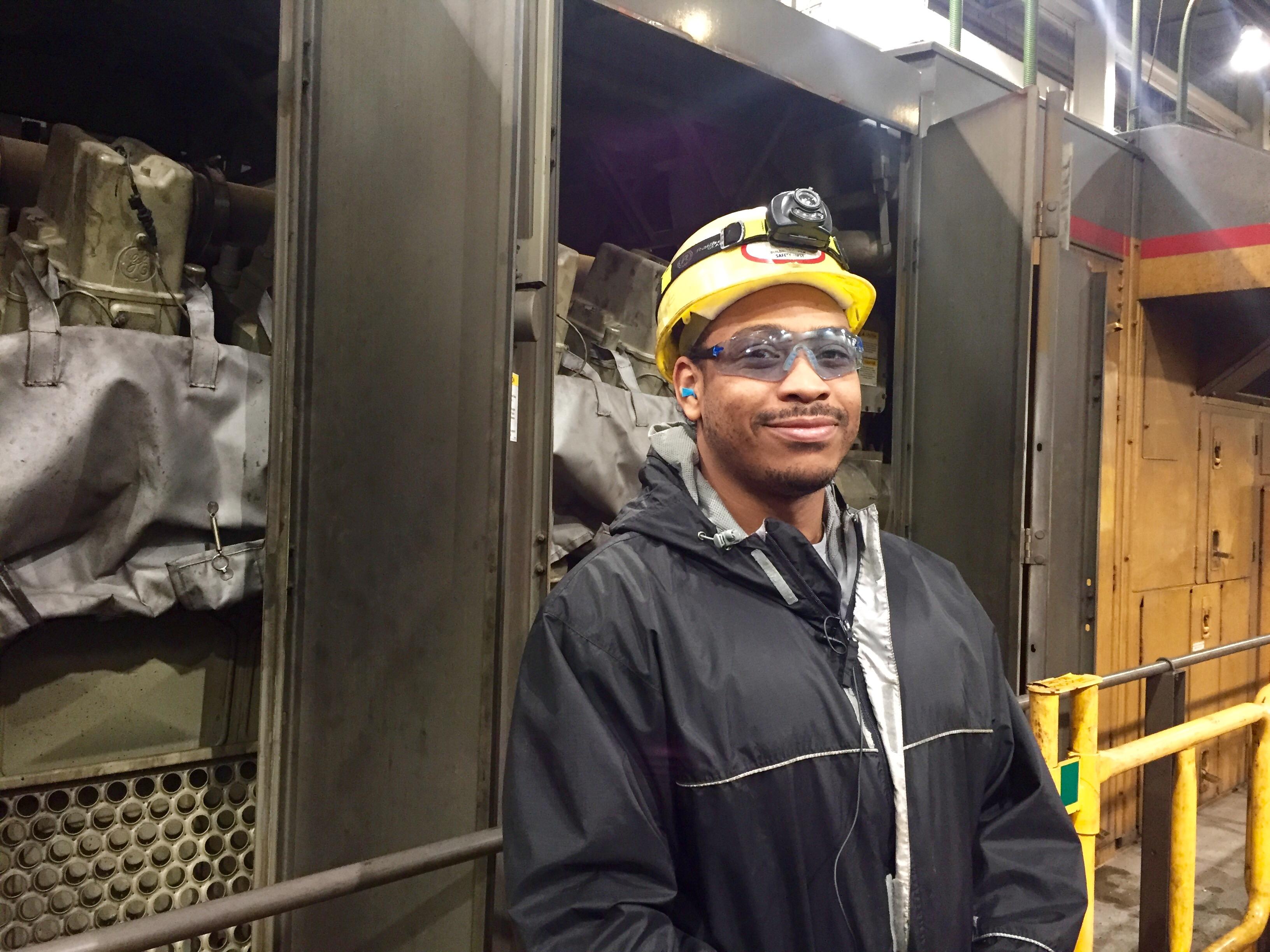 Chicago, Illinois, Machinist Jowan Sims says getting his hands dirty working on locomotives and seeing the finished product is a daily reward.
Ten years ago, Jowan Sims was a janitor at a downtown Chicago office building. Working for the railroad wasn't on his radar until a manager commending his work ethic told him Union Pacific Railroad was hiring.
"That's a dream job for a lot of people," Sims said.
He applied for a mechanical service operator (MSO) opening at Chicago's Proviso Locomotive Shop and was hired.
"My job was to service locomotives, which included stocking supplies, cleaning the interior cab and windows, as well as fueling and maintaining the overall exterior appearance of the locomotive," Sims said.
A couple years into his MSO position, Sims took advantage of Union Pacific's tuition reimbursement program and earned an associate's degree in applied automotive service management from Lincoln College of Technology in Chicago.
Shortly after graduating, he moved out of the MSO role and into a machinist apprenticeship role – a position he holds today, working under a journeyman mechanic.
"A locomotive isn't running without machinists," Sims said. "My work involves maintaining, inspecting and repairing every aspect of a locomotive. That could mean working on power assemblies, engine work, doing oil changes and changing oil filters, injectors and nozzles," Sims said.
After his final term as an apprentice, Sims will become a machinist later this year— a position that's a perfect fit.
"I like taking things apart and putting them back together. This job gives me the opportunity to do that," he said. "I like working with my hands and seeing a finished product. For me, that's a huge satisfaction I get in my job every day."
He also appreciates the company's benefits and job stability.
"I come to work eight hours every day and have two guaranteed days off. That's a lot different than other jobs out there where your days off are questionable at best," Sims said. "If you don't mind getting dirty, working with your hands and working hard as a team, Union Pacific would be a great place for you."
Interested in a career like Sims'? Visit UP.jobs to view all of our current openings.
More Stories