Switching Gears: Beautician Becomes Electrician
Posted August 22, 2018 09:00 AM CDT
Share This!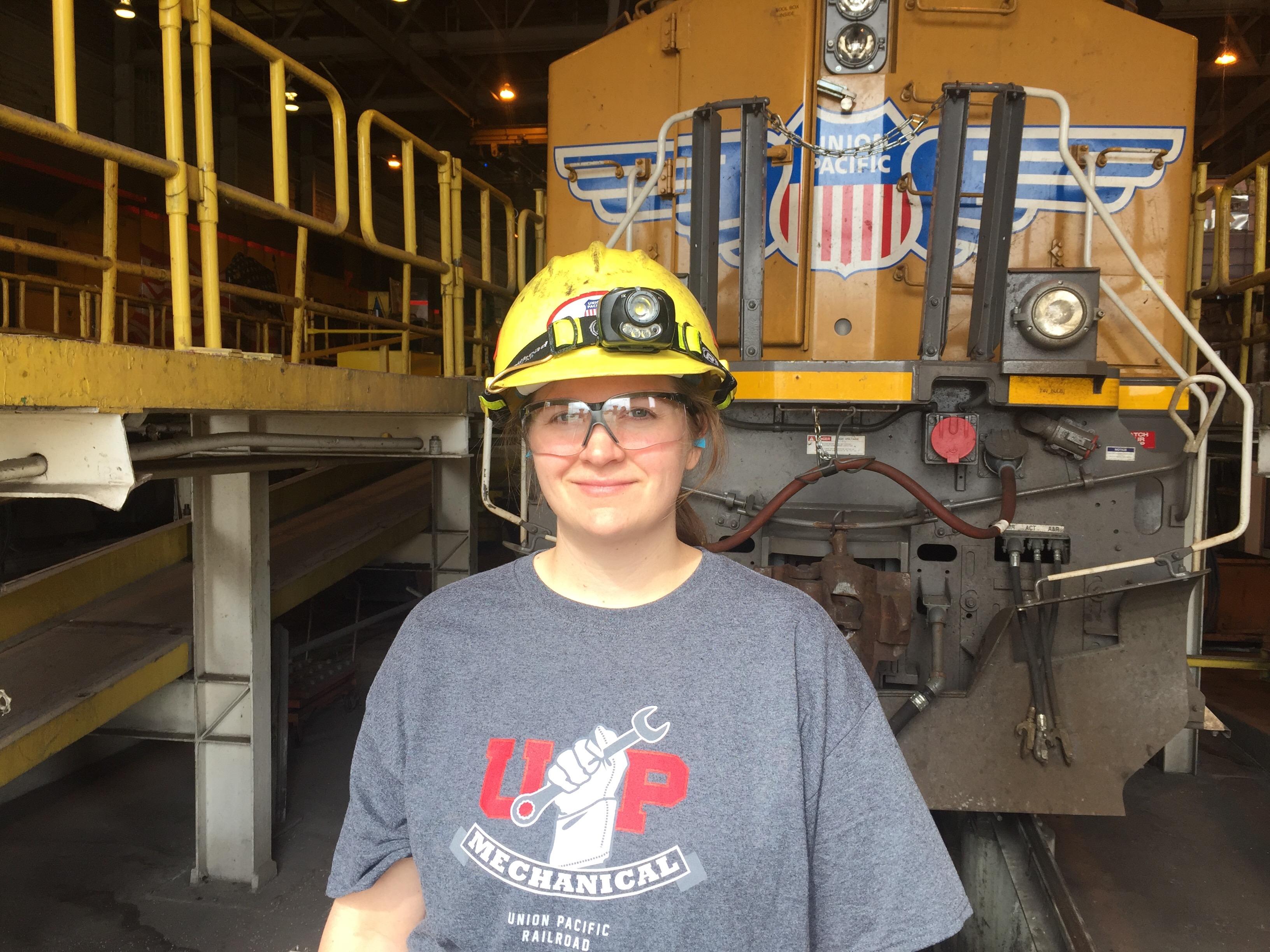 Latisha Dunton came to Union Pacific in 2014 as an entry-level mechanical service operator. She's advanced to become an apprentice diesel electrician in North Platte, Nebraska.
Prior to 2014, Latisha Dunton's daily tools included curling irons and contouring brushes. She traded them in for wrenches and pliers to repair diesel electric locomotives.
"I didn't know anything about working on a locomotive before I came to Union Pacific," Dunton said.
After attending cosmetology school in North Platte, Nebraska, she worked in a salon and taught cosmetology classes. However, her salary was not enough to support starting a family.
"I needed health insurance and something a bit more stable," Dunton said. "That's how I found Union Pacific."
Dunton applied in 2014 – and was hired as a Mechanical Service Operator (MSO), an entry-level position in North Platte's Bailey Yard.
"I just got lucky," she said.
Dunton's day-to-day responsibilities as a MSO included cleaning engines and running forklifts. After three years in that role, Dunton's supervisors approached her with a diesel electrician apprenticeship opportunity.
"As an apprentice, I work under a journeyman. The program leads to becoming a diesel electrician," she said. "The salary was higher than mine as a MSO and the hours were set, giving me more time with my family."
Dunton's nearly a year into her apprenticeship, which she calls "gratifying."
"I like having the reward of fixing something. It's nice when you actually figure out what the problem is and then fix it," she said. "Everyone's willing to help you out. They walk you through the problem and help you come up with a solution. The journeymen really make sure you understand things."
Dunton said Union Pacific is one of the best employers in North Platte, and she's grateful to call North Platte home.
"It is a good place to raise kids," she said.
Dunton's advice to anyone considering Union Pacific: "Do it."
Interested in a career like Dunton's? Visit UP.jobs to view a list of current openings and to apply.
More Stories