For Eighth Generation Railroader, Union Pacific is the Right Fit
Posted October 31, 2016 08:53 AM CDT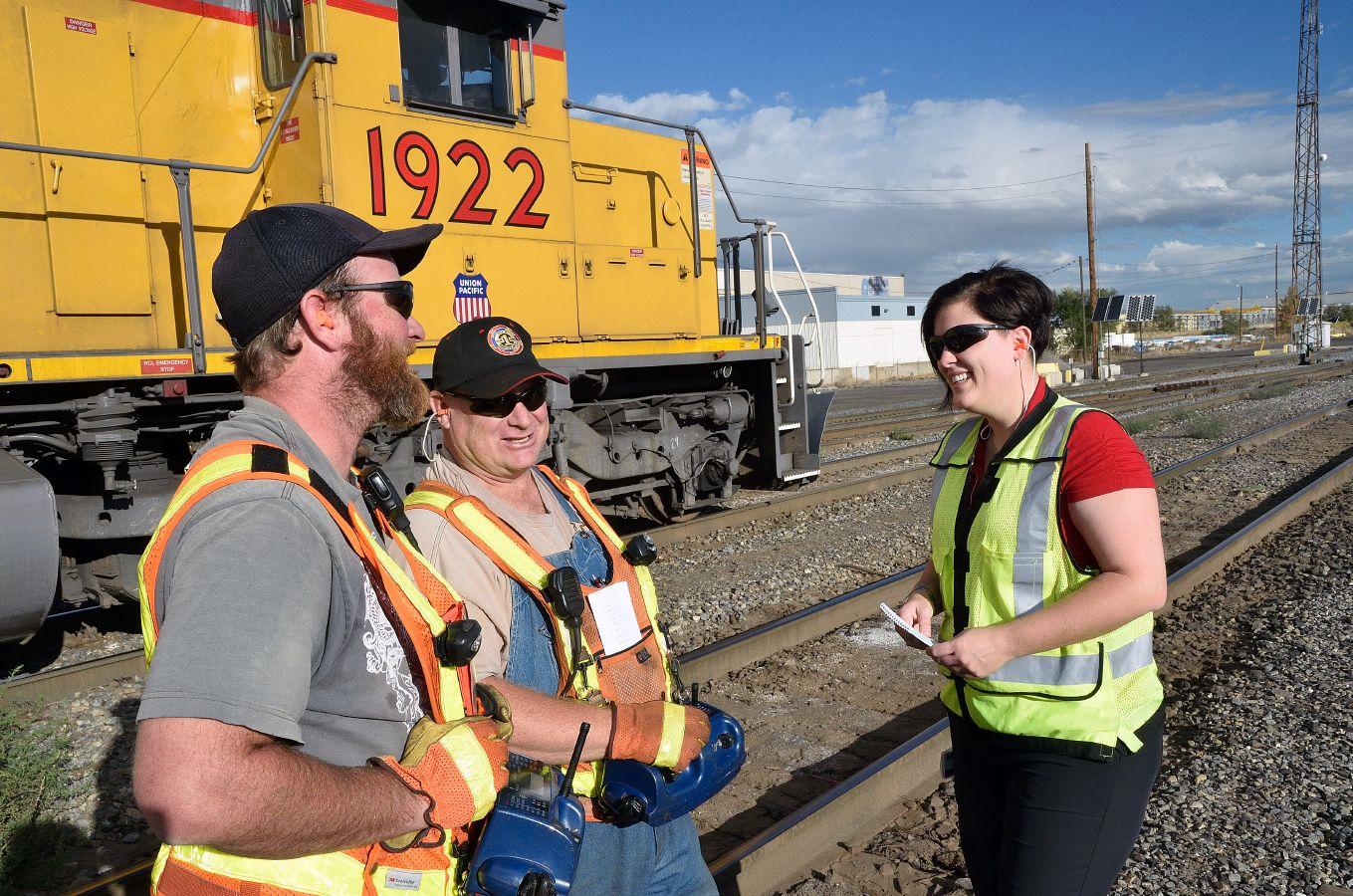 Manager of Yard Operations Leia Durrant talks with Brakemen Jason Pendley and Allen Hammer in Salt Lake City's Roper Yard.
When Leia Durrant joined Union Pacific, her grandmother Mable gave her a lantern. It was hers from when she worked for the railroad as an operator in 1948, handing engineers messages on a train order hoop as they rolled by – a job that led to meeting her husband, Leia's grandfather Bud, who was a roadmaster.
"Getting that lantern was a symbolic passing of the torch, of sorts," Durrant said. "A congratulations, since I'm the next female in our family to work for the railroad."
Durrant says her family ties are embedded in Union Pacific from the railroad's inception, explaining her distant uncle was the company's first vice president, Thomas Durant. Through the generations, the spelling has been slightly altered.
"It goes back eight generations," she said.
Durrant's uncle and father work for Union Pacific, too. In fact, she grew up on the railroad, moving six times following her father's job before graduating high school in California.
"I never imagined I'd be working for the railroad, too," Durrant said. "In fact, as a kid I swore it off. My plan was to do field biology and ecology."
Durrant obtained a degree in biology and conservation biology and landed a job in the field in California for a couple of years before taking a job with a large winery where she worked in quality control management. She knew she wanted to manage people and felt her options were limited, so she started looking at other career choices.
"Union Pacific was definitely on the table," she said. "In fact, I applied for two different jobs—one was an environmental position and the other, a position with the Operations Management Training (OMT) program—and didn't get them."
Durrant spent two years pumping up her resume and improving her project management skills before applying again for an OMT position in the Transportation Department. The third time was the charm.
Durrant completed nine months of training in Stockton, California, as part of the OMT program and recently moved to Salt Lake City as a manager of yard operations in Roper Yard.
"My job is to make the crews' jobs easier," she said. "I do a lot of coordinating with the yardmaster and crews to make sure we have a plan, not just for our shift, but for the next shift."
Durrant said the opportunity for advancement is why she chose Union Pacific.
"I can stay within the company and move to different departments if I want to in the future," she said. "The railroad really supports cross-training, and I haven't seen that in any other industry."
Durrant's advice to anyone considering a career in the field is to do your research to better understand the job you'll be performing. For example, you can watch a video on what the OMT program looks like in action.
"This job isn't for everyone. But if it's the right fit, it's a great fit," she said.
And, just like the seven generations before her, Union Pacific's been a great fit for Durrant so far.
Interested in a career with Union Pacific? Visit https://up.jobs to view our current openings.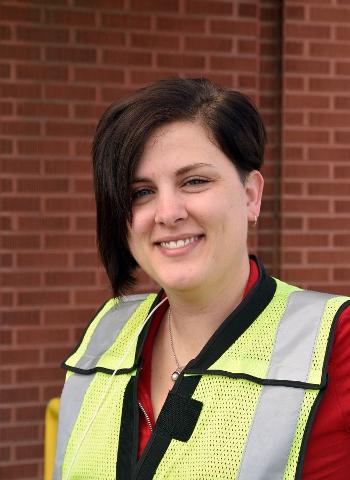 Leia Durrant, an eighth generation railroader, works as a manager of yard operations in Salt Lake City's Roper Yard.