Railroads Over Rockets: Family Pride Leads Manager to Union Pacific
Posted November 30, 2016 09:30 AM CDT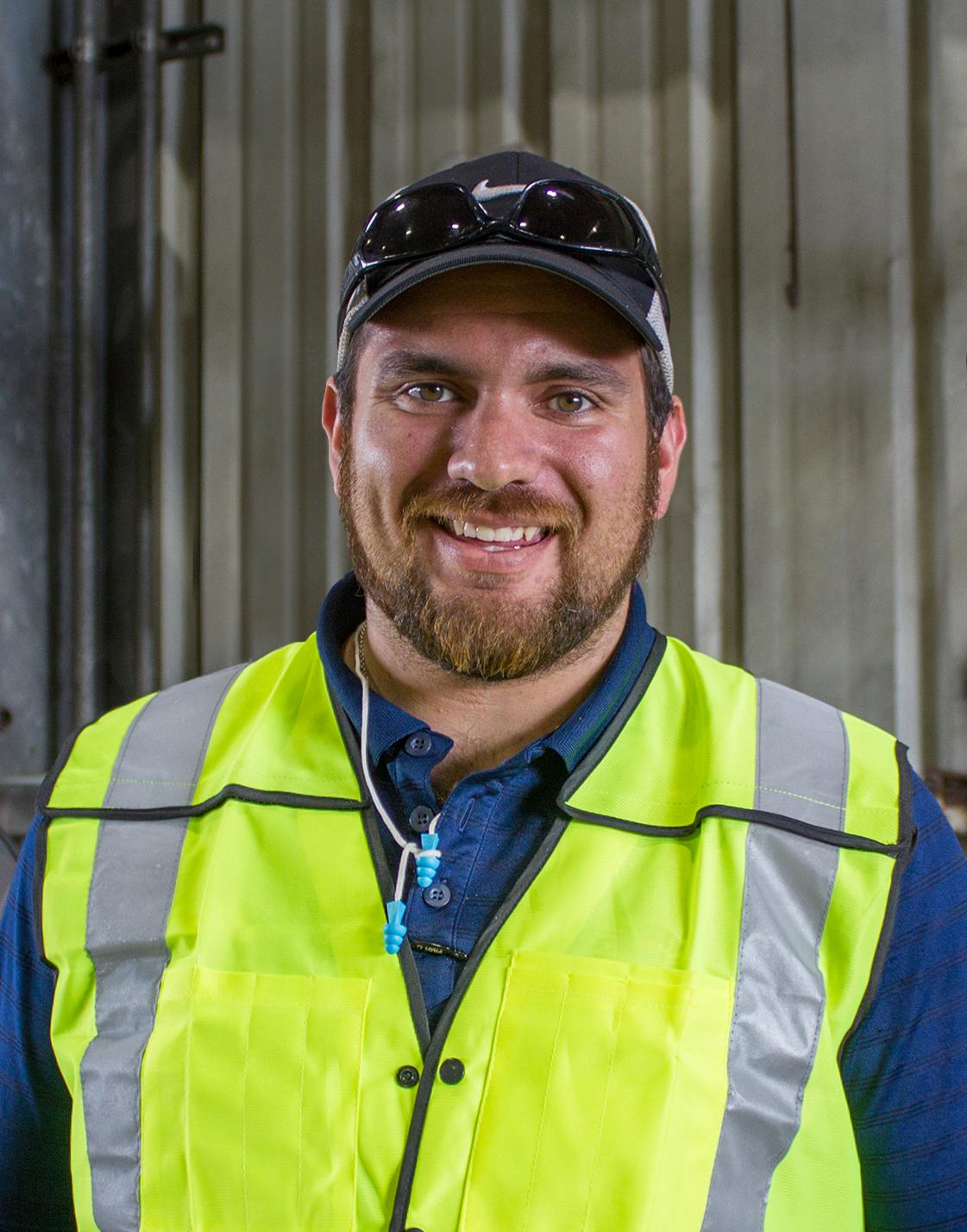 Manager of Yard Operations Nick Mayorga joined Union Pacific three years ago; a company where his father, five uncles, grandfathers and great-grandfather have worked.
Nick Mayorga always has looked up to his dad, a third generation Union Pacific locomotive engineer.
"He's my role model," Mayorga said. "I've always thought he was Superman."
Mayorga never thought that admiration would inspire a career of his own with the railroad. His plans were more out of this world – to become an astronaut. Mayorga studied aerospace engineering for two years at the University of Texas-Austin before transferring to the University of Texas-San Antonio to play football. San Antonio didn't offer an aerospace engineering major, so he re-evaluated his career goals.
"NASA had some crazy budget cuts at the time," Mayorga said. "Becoming an astronaut really wasn't the right path for me anymore."
Mayorga changed his major to management with a minor in statistics. Clarity in a new career came during his senior year.
"I finally figured out what I wanted to do with my life –work at Union Pacific, just like my dad, five uncles, grandfathers and great-grandfather had done," Mayorga said. "I called the UP recruiter assigned to my college constantly until I was able to take a manger's test and get an interview."
Mayorga applied for an Operations Management Training (OMT) program position within Transportation and was hired before he graduated. He trained in the Livonia Service Unit in Alexandria, Louisiana, for 10 months before being promoted to manager of yard operations (MYO) in the same location.
"As an MYO, I'm in charge of running the entire yard – from managing people and overtime, serving customers, to building and getting trains out on time," Mayorga said. "Every day is different. There's always a new challenge to face and it's fun."
In his three years with UP, Mayorga's responsibilities have grown and he's learned a lot. He prides himself on fostering an engaged team and learning from the crews he leads – that pride stems from his relationship with his father.
"The crews out here are just like my dad, even if they're not all engineers," Mayorga said. "They're hard-working people who have kids at home who look up to them, just like I still look up to my dad. I treat crews with as much respect as I treat my dad. In the end, we're all here with the same goal – to provide for our families."
Mayorga also is proud of starting a recycling program in his yard.
"My crews run thousands of sheets of paperwork for their trains every day and when they get off the train, they throw it in the trash," he said. "That was a huge waste."
He and his crew got everyone in the yard involved this summer in recycling that paperwork rather than pitching it – a total of 50 to 60 pounds of paper every day.
For the Alexandria Terminal, recycling is really the circle of life.
"Most of our customers sell lumber or paper products," Mayorga said. "When we recycle, it goes straight back to our customers. When we give back to them, they produce more and give back to us. It's a cycle where everybody helps each other."
Mayorga encourages anyone to consider a career at Union Pacific.
"I had job offers from Amazon and Union Pacific before graduating and I chose Union Pacific and have no regrets," he said. "Everything that you come in touch with—be it the switch you use to turn your lights on or the electricity powering your lights—Union Pacific has touched that in some way. You're literally building America and leaving a lasting impact. I think that's pretty cool."
The family ties are an added benefit. Although his family members work in Texas, Mayorga says the crew in Alexandria has become a second family.
"You can't get this bond anywhere else," he said.
Interested in a career like Mayorga's? Visit up.jobs to view our current openings.