Career Profile: From West Point to Union Pacific, Ruben Lopez's 23 Years On The 'Career Jungle Gym'
Posted March 21, 2016 03:00 PM CDT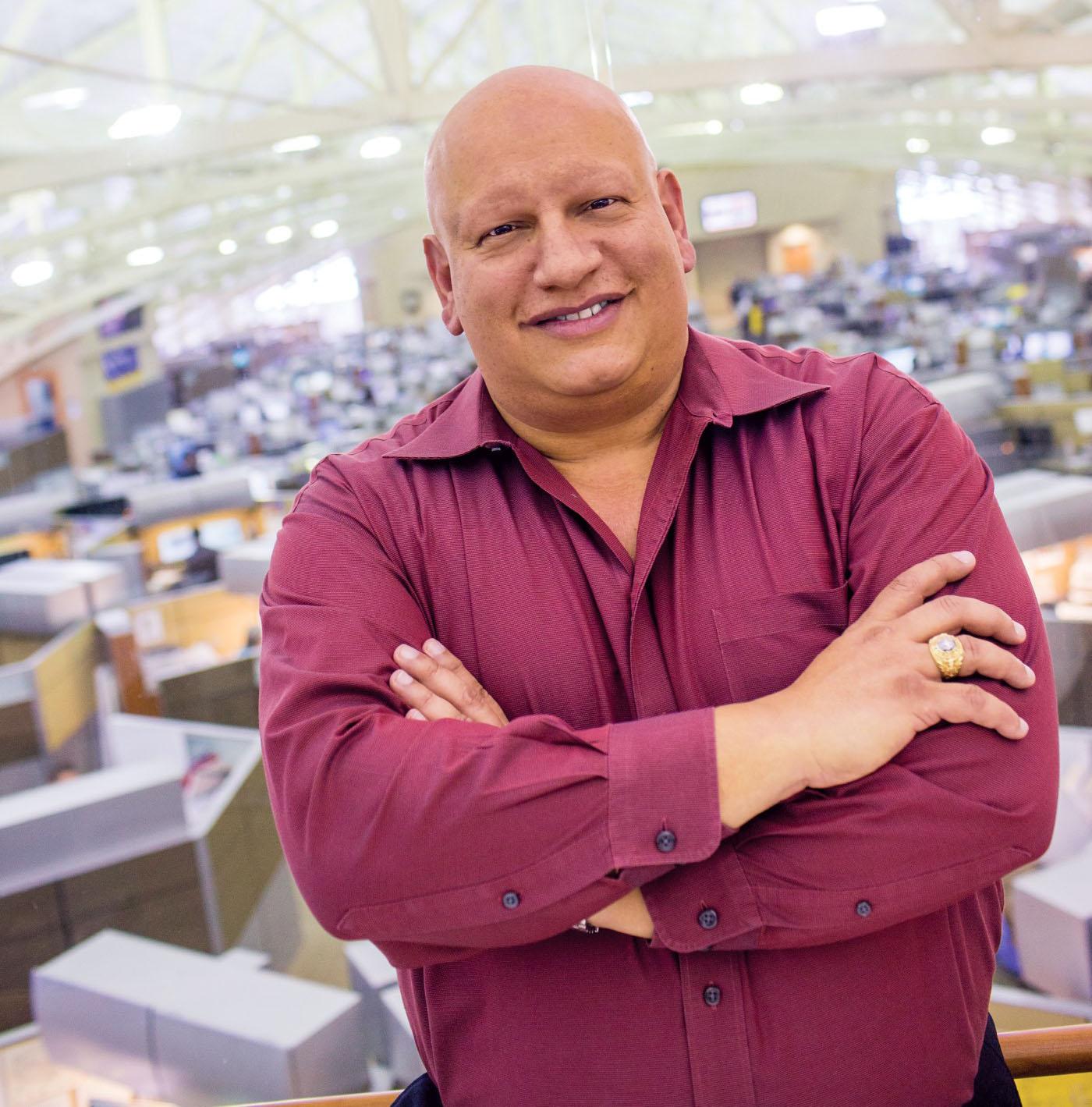 Ruben Lopez, general superintendent of Union Pacific's Western Region, supervises the daily dispatching functions of parts of 12 western states from Texas to California, north to Washington.
In his 23 years with Union Pacific, Ruben Lopez has held 11 positions and moved nine times.
"Union Pacific doesn't have a career ladder. It's more like a career jungle gym," said Lopez, general superintendent of Union Pacific's Western Region, which covers parts of 12 western states from Texas to California north to Washington.
He said when it comes to his career, the best job moves haven't always involved a promotion. "A lateral transfer to a new position can give you further exposure to another department, location or experience," Lopez said.
Born and raised in Puerto Rico, Lopez's high marks in high school earned him a full-ride to the United States Military Academy at West Point. After earning a Bachelor of Science degree in mechanical engineering from West Point, he spent three years active duty in the United States Army where he led troops, including a year in Operation Desert Storm. He left the Army as a captain.
After working with General Electric Transportation Systems in manufacturing, Lopez was a director at a Chicago & North Western Railroad diesel facility in Marshalltown, Iowa, which brought him to Union Pacific when the railroads merged in 1995.
Since then, he's held a number of roles that led to his current position supervising the daily dispatching functions for Union Pacific's Western Region, which oversee movement of hundreds of trains per day across the western part of the United States.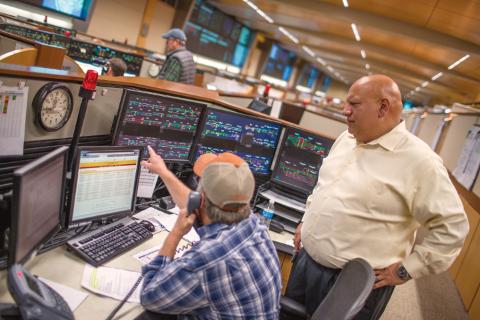 Lopez said his time in the military prepared him to become a leader at Union Pacific. "The Army taught me a lot about who I am as a leader," he said. "There is a time to be decisive and firm, and a time to be engaging and seek feedback."
While his current job requires a great deal of focus, "nothing takes more focus than being in battle," Lopez said. "When you feel the pressure of deadlines on the railroad, it is amazing to think back on some of the pressures you experienced in the military. It gives you confidence that you can be successful."
"In the military, I learned to rehearse, to train and then execute on that training," he added. "And that is what we do here at Union Pacific. We train our crews to practice safe, efficient behaviors that keep trains moving safely. We develop a plan and then we execute the plan."
Lopez said when it comes to that jungle gym of a career ladder at Union Pacific, the only thing holding you back is your willingness to take on the next challenge.
"I've always believed it's up to you what you do in this company," he said. "There are a lot of opportunities. Some of them you have to get yourself; others will seek you out when you perform well. Either way, you have to be ready to put your best foot forward, because you never know what's going to happen next."
Interested in a career at Union Pacific? Visit https://up.jobs to view our current openings.