From Trainee to Superintendent: Learning to Lead Along the Way
Posted October 11, 2017 08:00 AM CDT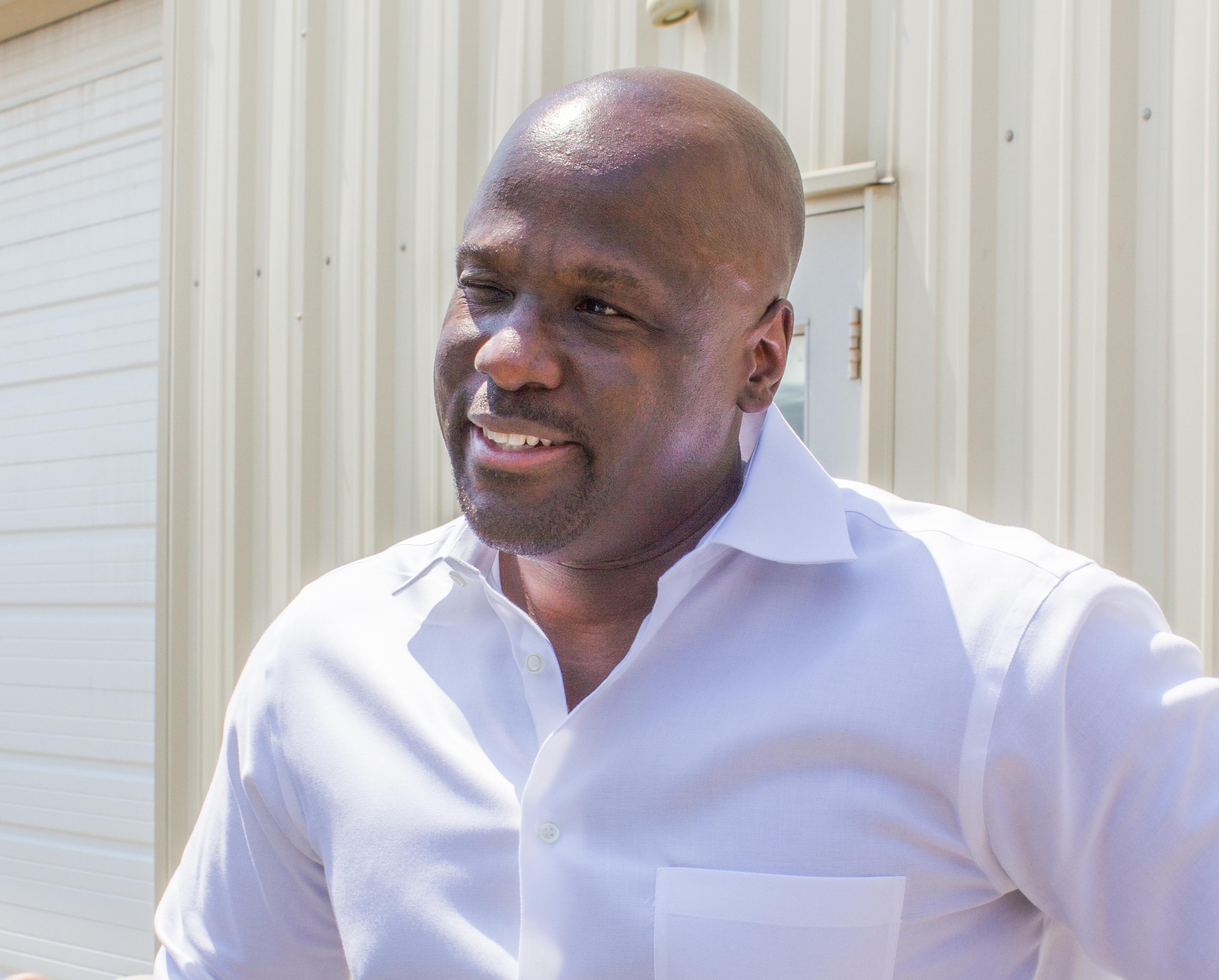 Terry Brown joined Union Pacific's Operations Management Training (OMT) program in 2004. Today, he works as superintendent of the Utah Service Unit.
Terry Brown grew up around trains – his dad worked for Union Pacific as a locomotive engineer, manager, and training instructor. Despite that, the younger Brown hadn't considered making the railroad a family business.
He earned bachelor's degrees at the University of Utah in communications and psychology.
"My plan was to go into public relations in either Denver or San Francisco," Brown said. "Every place I applied told me I needed an internship for experience. I was 29 years old, married, living in Denver and couldn't afford to make $7 an hour."
That's when he took another look at the railroad, and considered a lifestyle change.
"I figured if it kept a roof over our heads growing up, why not try?" Brown said.
He applied for a train crew opening in Denver and was turned down, but a month later applied for an Operations Management Training (OMT) position and was hired in 2004.
His possible lifestyle change quickly became long-term with Union Pacific.
Brown spent his first five years in Portland, Oregon, as a manager of yard operations (MYO) and manager of terminal operations (MTO). He spent the next year as a senior MTO in Eugene, Oregon, before moving to Pocatello, Idaho, where he was a director of transportation services (DTS) for a year and a half.
He continued as a DTS in St. Louis, Missouri, before moving to Omaha, Nebraska, as the Western Region superintendant, network superintendant and general director of coal in the Harriman Dispatching Center.
In December of 2014, Brown moved back to the field as a DTS in the Utah Service Unit. In July of 2015, he was promoted to superintendent of the Utah Service Unit when his predecessor was promoted.
As a superintendent, Brown is responsible for 2,900 miles of track and 1,650 management and craft employees.
"I'm responsible for providing a safe environment for everyone to work in, reliable service to our customers and ensure we're a good neighbor to the communities," Brown said. "I do that through communicating, building relationships with employees and empowering teams."
A self-proclaimed lifelong learner, Brown says his goal in each role he's held at Union Pacific was to learn something about the railroad and himself.
"The biggest thing I've learned is the power of the people who keep the railroad running," Brown said. "The railroad is very complex. It takes a lot of people to move a train from the beginning to the end – to switch it, build it and get it across the road. The only way you're going to succeed as a manager is to learn about your teammates and what drives them. When your team is successful, it's very rewarding. That's why I do it."
His advice to anyone considering employment at the railroad: "This is a career – not just a job. It's a challenging but rewarding career."
Interested in a career with Union Pacific? Visit https://up.jobs to view our current openings and to apply.