Interns 4 Interns (I4I) Program Provides Support Network
Posted February 12, 2016 12:00 PM CDT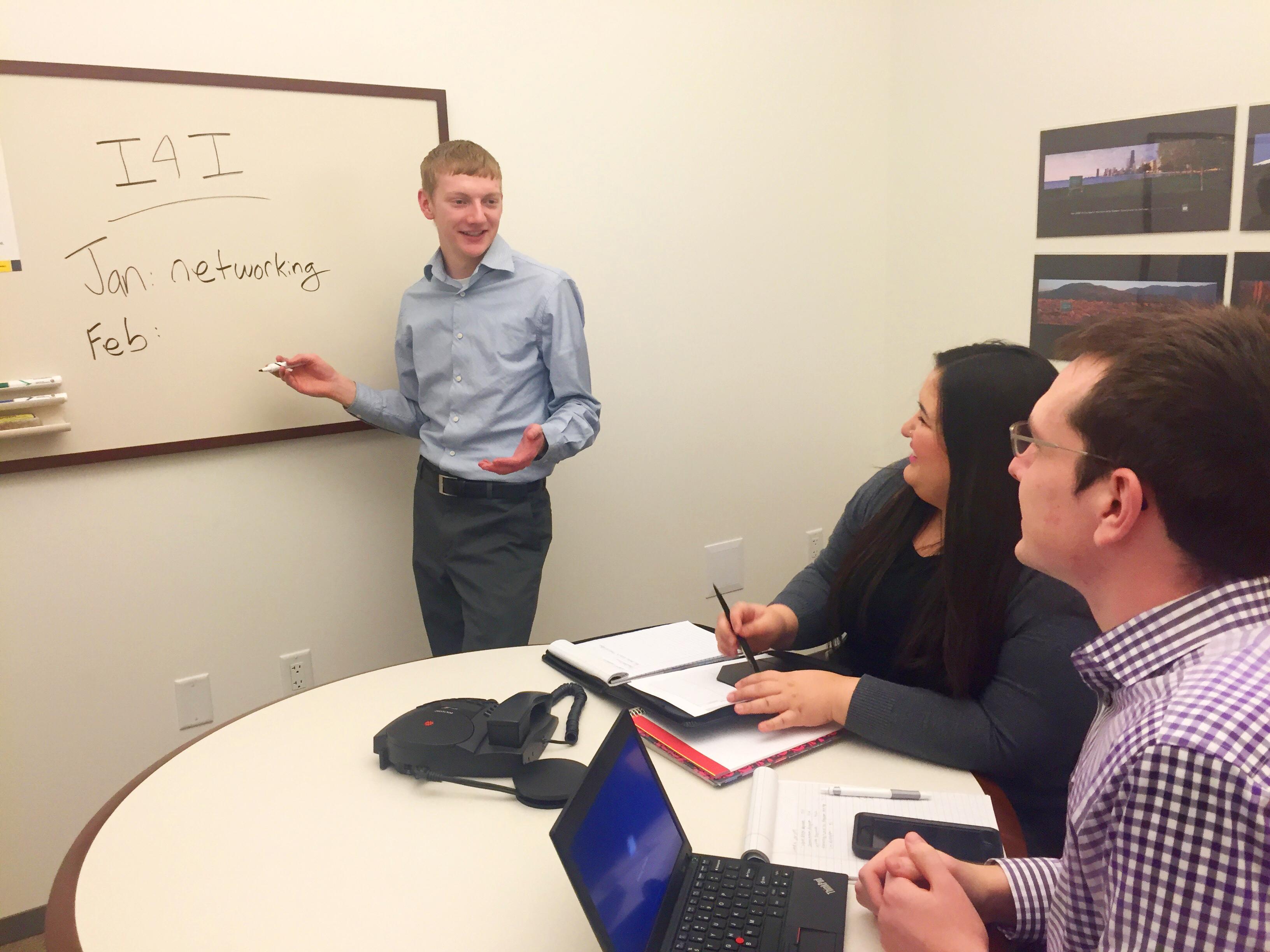 Union Pacific Interns 4 Interns leaders Jonathan Foss, Ryan Kula and Salia Nazarie discuss upcoming program events.
When University of Nebraska at Omaha seniors Jonathan Foss, Ryan Kula and Salia Nazarie started their yearlong internships at Union Pacific as sophomores in 2013, they were a bit intimidated.
"It was nerve-racking for all of us," said Nazarie, a Human Resources intern. "It's such a big company and very professional. Getting accustomed to the culture was a big change."
And, transitioning from the classroom to a corporate environment wasn't easy.
"They were doing a great job getting interns valuable experience when it came to actual work, but when it came to networking and learning soft-skills, interns weren't really getting the full experience," said Foss, a Finance intern.
So, Union Pacific leadership approached Foss and a handful of interns in the winter of 2013 to form and run a new program designed to help acclimate interns to the company and provide a network of support for one another. Interns 4 Interns (I4I) was born.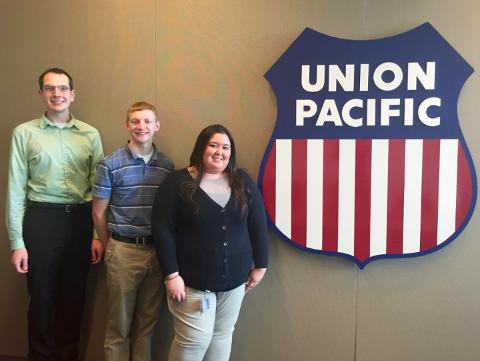 Union Pacific interns leading the Interns 4 Interns program: Ryan Kula, Networking Chair, Jonathan Foss, President, and Salia Nazarie, Welcome Chair.
"I4I focuses on recruiting, training and retaining interns," said Foss, the program's president. The group includes all Union Pacific interns, whose numbers fluctuate from 125 during the school year to roughly 250 over the summer.
I4I hosts monthly welcome lunches and other events that fall under three categories: networking, corporate development and philanthropy. In the past year, the group has attended the Young Professionals Summit, and gone through public speaking training and mock interviews with Union Pacific leaders.
"We're all in the same boat as interns," said Nazarie. "We're college students. We're trying to learn the business, and we're trying to get full-time jobs here. Having a program where you can connect with others who are in your shoes is really beneficial. It creates a network for all of us."
In addition to networking, I4I events help prepare interns for careers after graduation. Events have included executives and other company leaders sharing helpful tips they learned along the way.
"That type of exposure and visibility is invaluable," said Kula, an IT intern. "This program really gives you the chance to take on challenges and recognize them as opportunities to accomplish something as an intern."
Interested in becoming a Union Pacific intern like Foss, Kula and Nazarie? Learn more about Union Pacific internships and search for openings at http://up.jobs.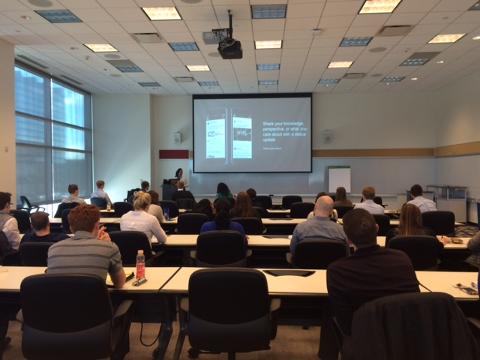 A LinkedIn representative presented to members of Interns 4 Interns at Union Pacific Center in February, as part of the program's monthly events.