Variety of Technology Lures Programmer to Union Pacific
Posted September 29, 2016 08:55 AM CDT
Share This!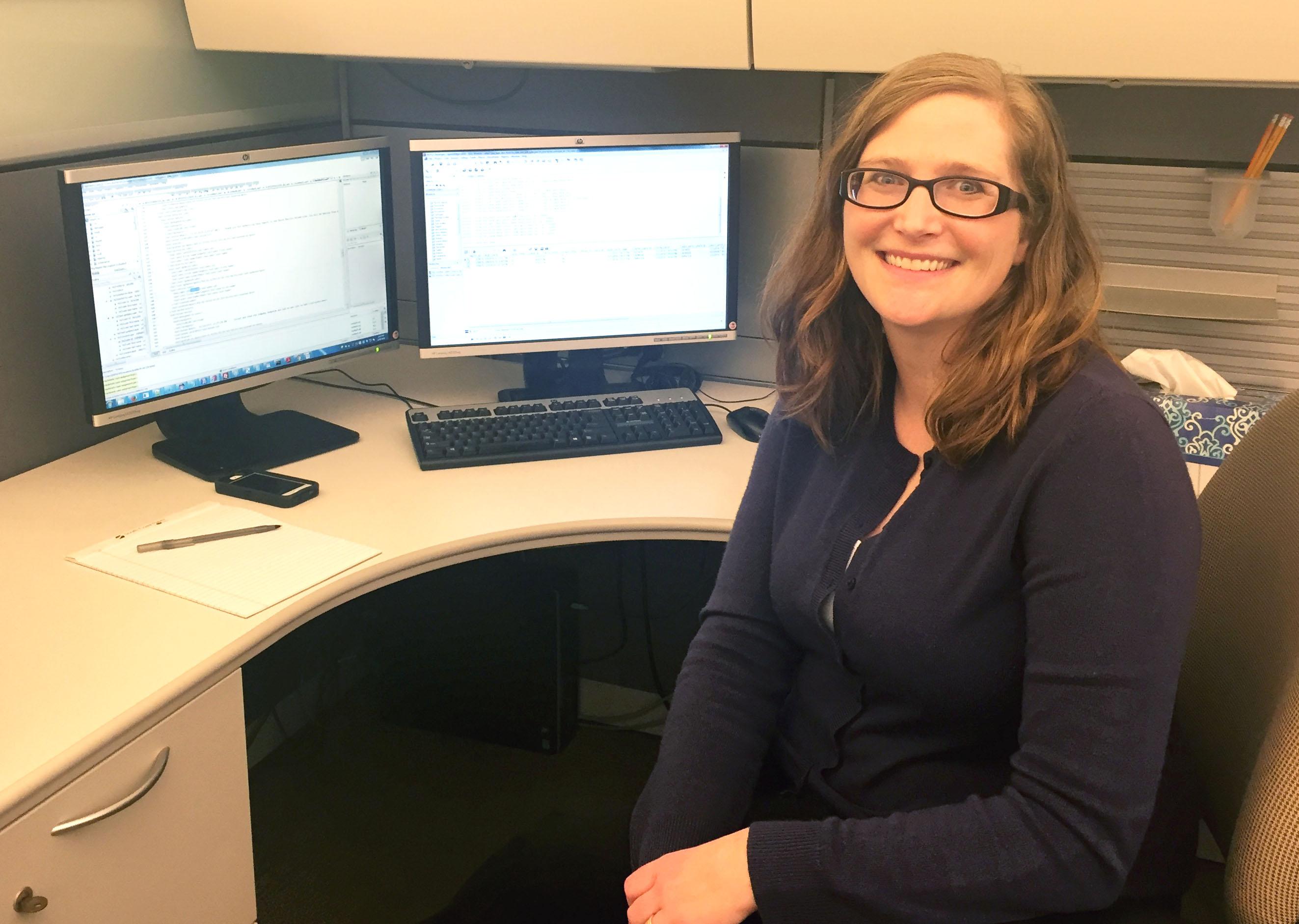 Valerie Sedlacek works as a senior project engineer in Information Technology at Union Pacific, developing web applications for the Law Department.
Valerie Sedlacek was destined to work in technology. She's been exposed to it her entire life, with both parents working as programmers. So, it came as no surprise when she followed in their footsteps, earning a degree in computer science from University of Nebraska at Omaha.
"I like solving problems, and that's one of the things I like specifically about programming," Sedlacek said. "I like developing applications other people will use to make their lives easier."
After college, Sedlacek worked with both C++ programming and Java programming at separate companies before coming to Union Pacific as a senior project engineer two years ago.
"One of the biggest draws to Union Pacific when I was interviewing was that the IT Department was much larger than I'd imagined for a railroad," she said. "I also was surprised at Union Pacific's advancements in technology. Union Pacific uses new technologies, enterprise-wide standards and best practices."
A Java programmer, Sedlacek develops web applications for Union Pacific's Law Department. One of the programs she's developed aggregates data for specific legal cases and makes handling claims and other matters more convenient.
Other projects include Union Pacific's Friend to Friend Network, a program which allows current employees and retirees to apply for assistance—or contribute to assistance to— fellow Union Pacific employees.
"A big selling point toward working at Union Pacific was the ability to move between projects, the amount of projects available and the opportunities within the company," Sedlacek said. "That's not something I'd experienced in my previous companies."
And that's what keeps her at Union Pacific, along with the ability to work with the latest technologies.
"It's an exciting time," Sedlacek said. "Technology is always moving forward, and Union Pacific moves forward with it."
Interested in a career at Union Pacific? Visit https://up.jobs to view our current openings.
More Stories