'Cool' Machinist Apprentice Fixing to Become a Foreman
Posted July 3, 2018 02:00 PM CDT
Share This!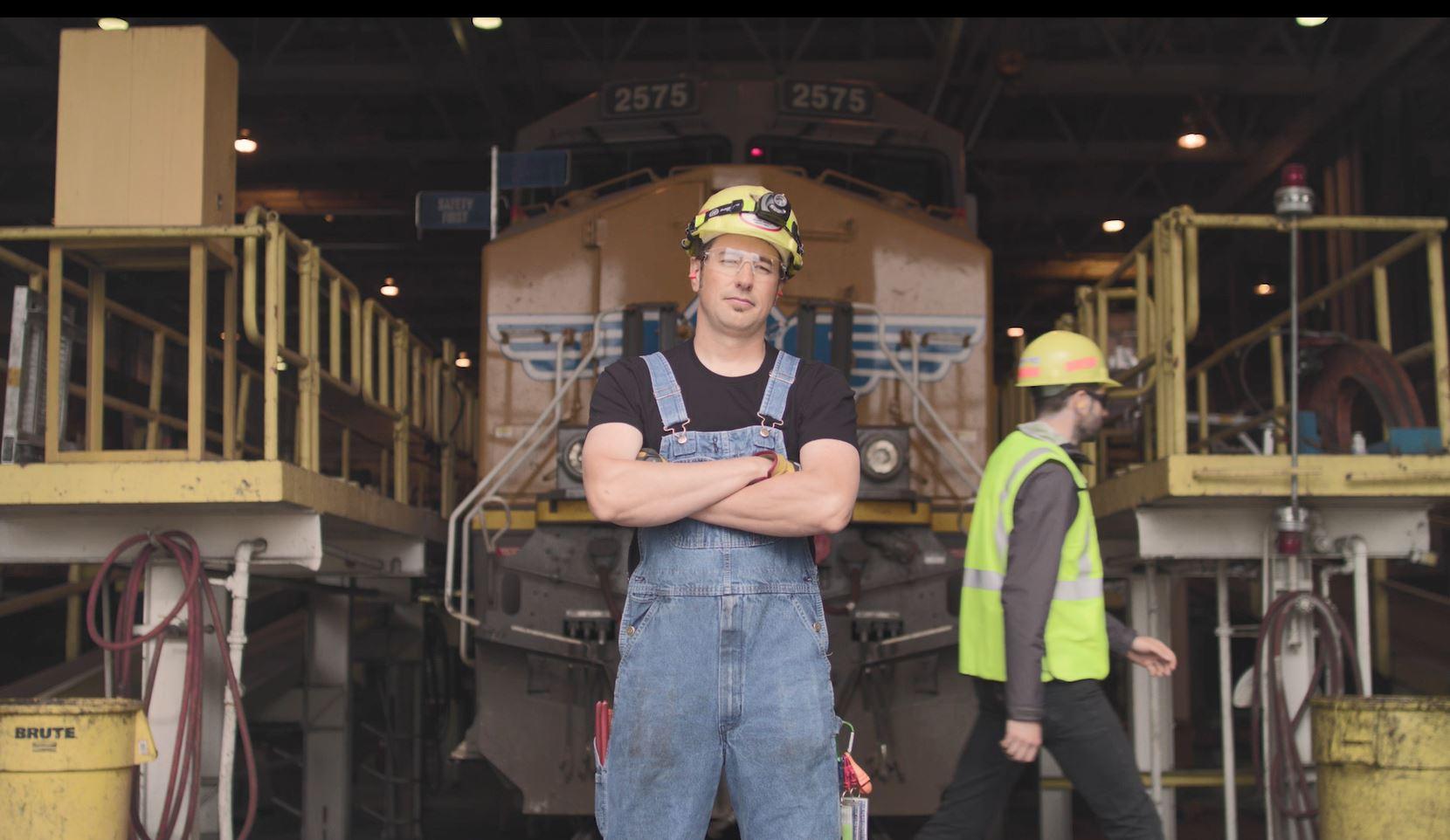 Zach Gartrell spent a decade filling orders in a distribution center before following in his brother's footsteps to become a locomotive machinist at Union Pacific.
In addition to the challenge, above-average benefits for his family and a regular, stable schedule drew Gartrell to the railroad.
Today, Gartrell is a machinist apprentice in North Platte, Nebraska, after spending four years as a Mechanical Service Operator (MSO) - - an entry-level position responsible for fueling and cleaning locomotives. With a journeyman's help, he's mastering the ins and outs of locomotives and their motor parts: the air system, rigs and cranks.
But he won't stop once he becomes a machinist. Gartrell plans to become a foreman, responsible for assigning machinists and electricians their daily tasks.
He encourages everyone -- even those with no locomotive experience -- to consider an apprenticeship position at Union Pacific. "They're going to teach you how to do the job," Gartrell said. "We do one week of classes every month and they take you through the basics."
He says he enjoys the team environment Union Pacific offers, and the challenge of using new tools and fixing something every day.
He also likes working scheduled hours, which allows him to spend time with his kids, who, he says, think his job is "cool."
"They love the trains."

More Stories