Reno Great Race Celebration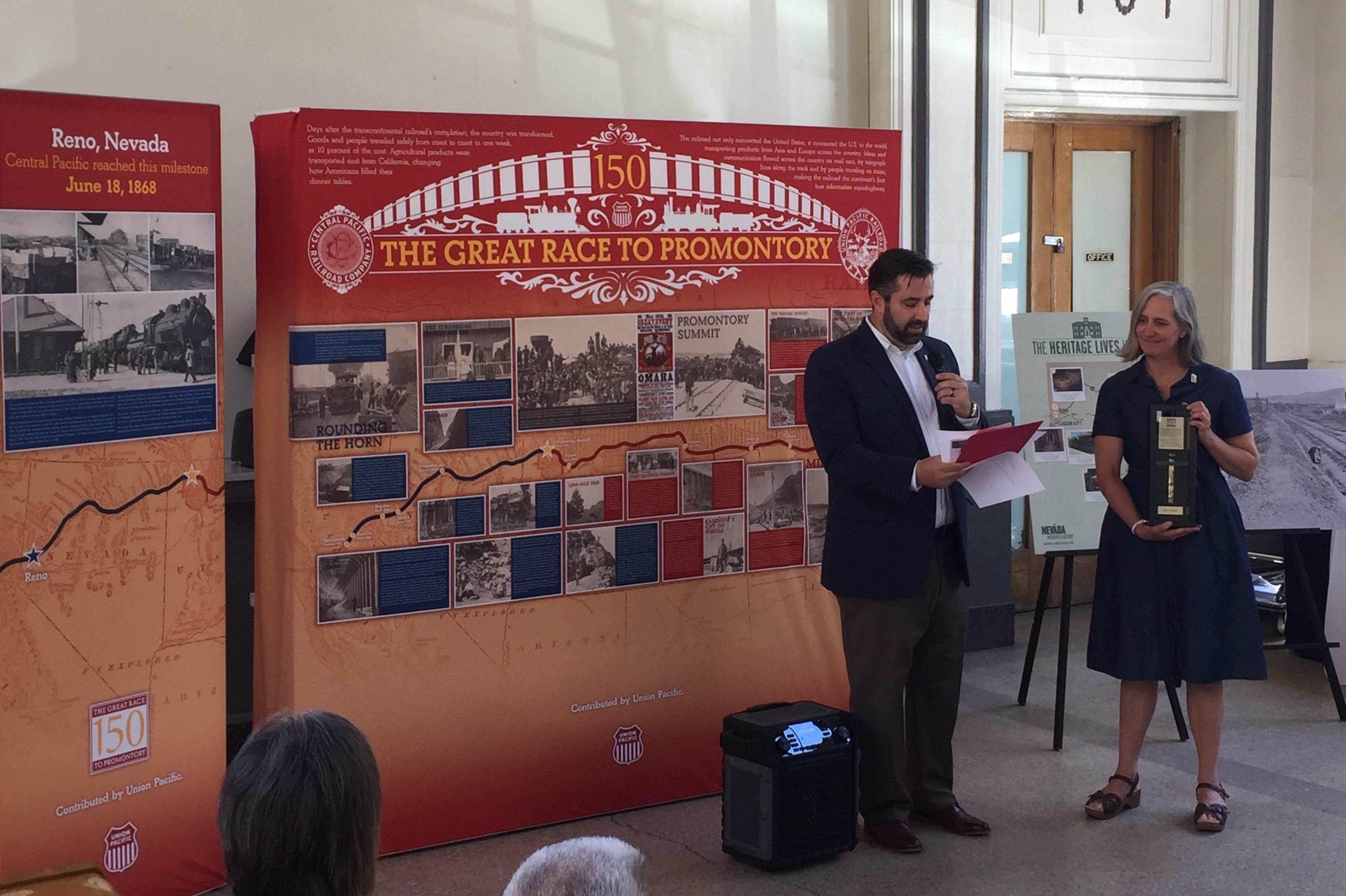 Union Pacific's Nathan Anderson presents a commemorative replica Golden Spike to Reno City Council member Jenny Brekhus.
Union Pacific Railroad and the City of Reno celebrated the 150th anniversary of the railroad reaching Reno, Nevada with a Golden Spike Presentation on June 19, 2018.
Traveling exhibits detailing the community's railroad connection, as well as unique, kid-friendly photo-op backdrops, were on hand for the event.
Union Pacific and Reno have intertwined histories dating back to the 1860s. The first transcontinental railroad spurred growth for Reno more than 150 years ago, and Union Pacific continues to operate here today.
In 1868, the Central Pacific Railroad crossed the Sierra Nevada mountain range and began laying tracks in the region. The first train to go from Sacramento, California – the transcontinental railroad's western starting point – to Reno arrived June, 18, 1868. Reno continues to be an economic and cultural engine for Nevada's economy and a vital railroad link for the state.
Today, the @UnionPacific Railroad gifted the City of Reno and Councilmember @JennyBrekhus a Golden Spike celebrating the 150th anniversary of the railroad reaching Reno, Nevada. pic.twitter.com/1PZcHuh3m1

— City of Reno (@CityofReno) June 19, 2018