Chappell Great Race Celebration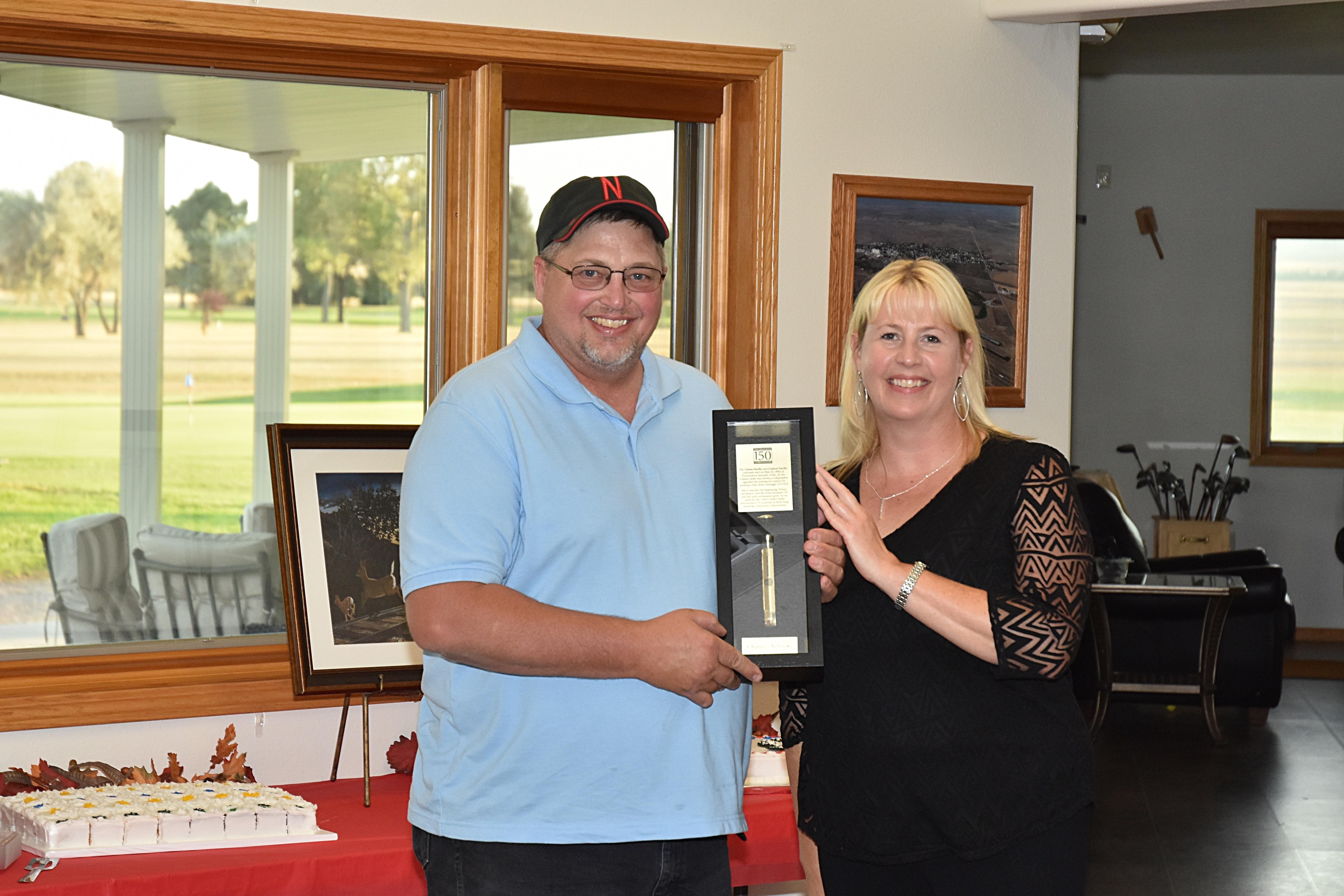 Union Pacific Director - Public Affairs Kelli O'Brien presents Chappell Mayor Steve Brott with a commemorative golden spike.
Chappell is located on the original transcontinental railroad line, first reached during construction in July 1867. To commemorate Chappell's role and the 150th anniversary of this momentous achievement, Union Pacific presented a commemorative Golden Spike to Mayor Steve Brott at an open house event on Sept. 22, 2017 at the Chappell Golf Club.
In addition, you're invited to view The Great Race to Promontory Exhibit at the Deuel County Extension office, 161 Vincent Avenue. The exhibit tells the story of the building of the transcontinental railroad and how it changed our country.