Cheyenne Great Race Celebration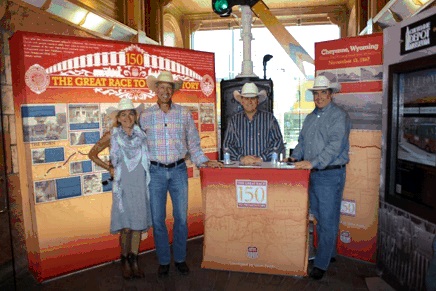 From Left: Julie and UP Chairman Lance Fritz, UP Chief Operating Officer Cameron Scott and UP Senior Vice President Scott Moore visit The Great Race exhibit on display in the historic Cheyenne Depot.
In August 2017, a full week of festivities took place to commemorate Cheyenne's 150 anniversary. Events included an interfaith gathering, 'Meet the Mayors' roundtable discussion with Cheyenne's seven living mayors, performances from Cheyenne's Civic Concert Band, and a time capsule dedication. A speaker series program, dubbed "History Comes Alive," was also part of the celebration, featuring TED-type talks about Union Pacific and other historical influences on the town. A community-wide party with live music, food and fireworks took place at the historic UP Cheyenne Depot Plaza. The Depot remains a community gathering place and a hub for special events since the property was donated by UP to the city in 1993. A temporary exhibit about the transcontinental railroad is currently on display at the Depot. Special events culminated with a gala at the Cheyenne Botanic Gardens new Grand Conservatory, where UP presented Mayor Marian Orr with a commemorative Golden Spike. Union Pacific is proud of 150 years of community ties with Cheyenne!
Happy Anniversary!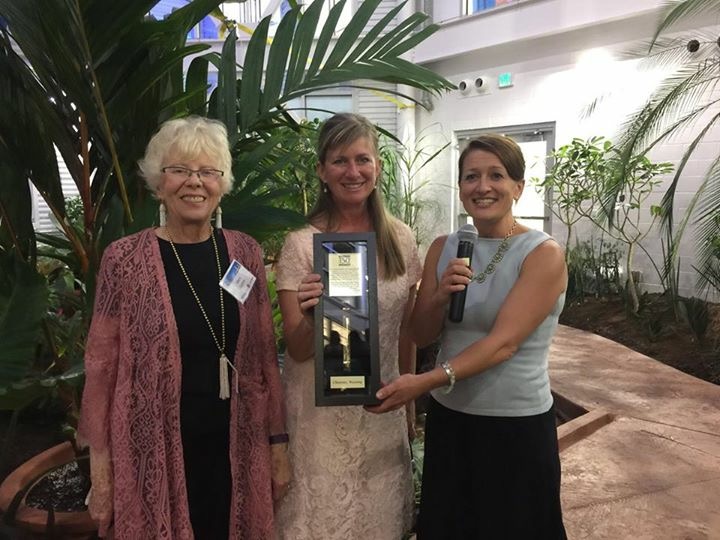 From Left: Cheyenne historian Mary Guthrie, Cheyenne Mayor Marian Orr and UP Public Affairs Director Sara Thompson Cassidy.