Great Race to Promontory 150th Anniversary Celebration Events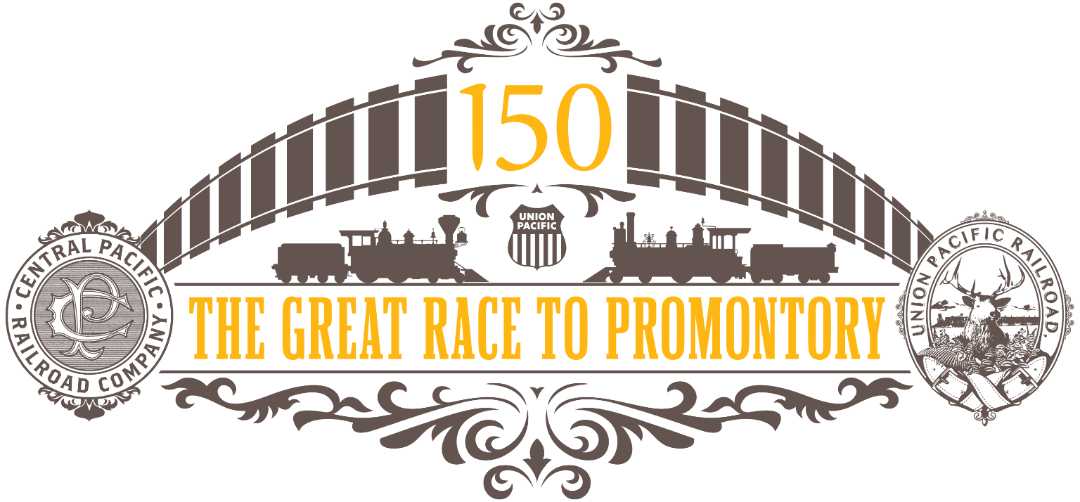 Union Pacific will be hosting activities and celebrations in the communities listed below whose past is closely rooted with the building of the Transcontinental Railroad that joined a nation 150 years ago. As each community's celebration is planned, this list will be updated with details of activities.
Follow the Great Race to Promontory, which illustrates the journey to Promontory with rare photographs and animated maps.
Community Traveling Exhibit
A 7-by-7-foot display featuring historical photos and descriptions will travel to communities with historical ties to the railroads' development. A custom panel highlighting each community's railroad connection will be created and gifted to the corresponding community. Additionally, special educational curriculum materials will be available..
Commemorative Golden Spike
Union Pacific's community partners along the transcontinental route will be presented with a commemorative golden spike encased in a glass box. The engraved message reads: "Towns developed, and the bond between UP and the early settlements grew. As we celebrate the 150th Golden Spike anniversary, UP is proud of these long-standing community relationships." A special proclamation also will be given to each community when the commemorative spike is presented.
Landmark Art Exhibition: Race to Promontory
Union Pacific holds the world's largest photograph collection documenting the transcontinental railroad's construction. The railroad is partnering with Joslyn Art Museum to offer a landmark art exhibition featuring this unique collection, which includes photographs rarely publicly exhibited. Exhibitions currently are planned for California, Utah and Nebraska.
Steam
Union Pacific's historic steam equipment will embark on a special excursion along the transcontinental route in the spring of 2019, leading up to the 150th anniversary in May.
Anniversary Celebrations
All of these special activities and events will culminate with several celebrations on and near May 10, 2019, the 150th anniversary of the transcontinental railroad's completion.