Sacramento: "The Great Race to Promontory" Kickoff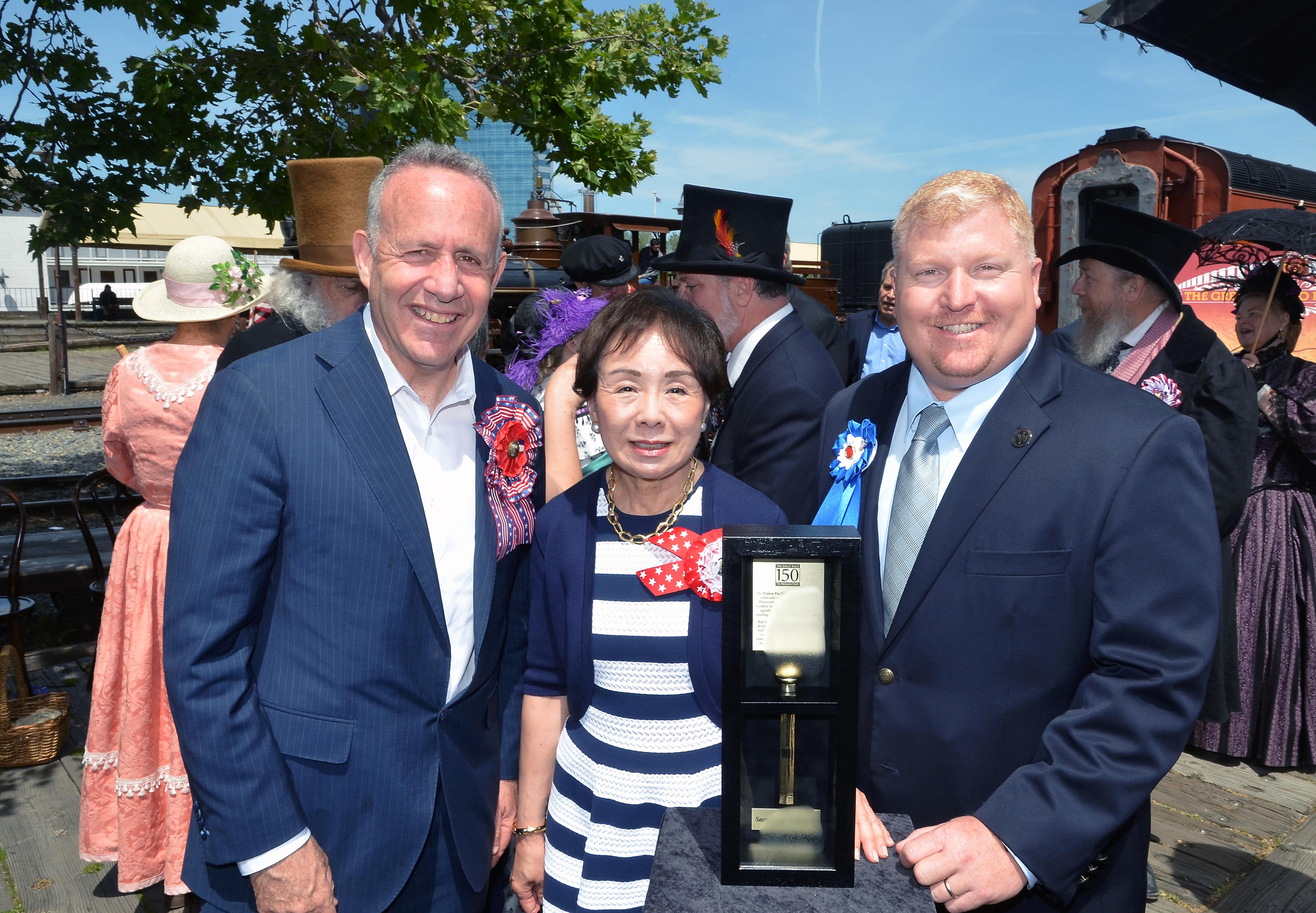 Union Pacific presented the City of Sacramento, California, with a commemorative golden spike similar to a gold spike presented at the transcontinental railroad's completion nearly 150 years ago. (Left to right) Sacramento Mayor Darrell Steinberg, Congresswoman Doris Matsui (D-Sacramento) and Neil Scott, Union Pacific assistant vice president-operations, Western Region.
Standing near the exact location where 1860s California Governor Leland Stanford broke ground for Central Pacific Railroad (CP) in Sacramento, Union Pacific representatives presented Mayor Darrell Steinberg with a commemorative railroad spike similar to three golden spikes presented in Promontory, Utah, when CP and Union Pacific (UP) railroad tracks joined together nearly 150 years ago. The moment kicked off a two-year celebration commemorating the race to connect the country by rail from east to west — a feat that united America after the Civil War.
On May 10, 2017, Union Pacific, the City of Sacramento and the California Railroad Foundation and Museum honored Sacramento's role in history when CP's crews charged east to build railroad faster than UP, which built track west of Omaha.