Update on Accessorial Tariff Adjustments from Kenny Rocker, EVP, Marketing & Sales
Announcement Number: CN2020-1
Categories: General Announcements
Posted Date: January 17, 2020
To Our Customers,
We will be modifying accessorial tariff, UP 6004, effective April 1, 2020. The changes are consistent with our Unified Plan 2020 to provide reliable service to our customers. We are formally modifying the tariff language as follows.
Private Empty Car Storage (PECS) - Item 9890
Assets stored in rail yards consume capacity and congest terminals, impacting our ability to provide timely first and last mile service to customers. We have noted an increase in storage demand and want to make a modest adjustment to ensure the charge continues to align customer behavior with network fluidity and supports proper resource use. We will therefore make the following change to our PECS tariff item.
Net chargeable storage per day increase from $140 to $145.
Intra Plant Switch - Item 9000
Scheduled or unscheduled rail car movement from one track to another, or between two points on the same track, within the confines of the same plant or industry. This charge has remained unchanged for eight years. We are modifying the charge to take into account inflation as well as changes in customer demand, ensuring the charge will continue to promote network reliability and incentivize proper resource use. We will therefore make the following change to our Intra Plant Switch tariff item.
Intra Plant charge increase from $180 to $200.
Cars Removed from Trains at U.S./Mexico Border - Item 8507
If Union Pacific must remove a car from a train at the U.S./Mexico border due to a reason within the customer's reasonable control, switching charges of $515 as published in Item 8507 will apply.
If you have any questions regarding the upcoming tariff changes, please contact your sales representative.
Sincerely,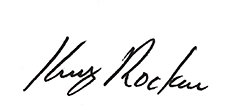 Kenny Rocker
Executive Vice President, Marketing & Sales