Status of the Railroad - A Message from Kenny Rocker, EVP, Marketing & Sales
Announcement Number: CN2020-62
Categories: General Announcements
Posted Date: November 23, 2020
To Our Customers,
As the Thanksgiving holiday approaches, I hope you and your families are doing well. While we are grateful for many things this year, we are especially thankful for you and for the opportunity to provide you with reliable, innovative transportation solutions.
As you know, meeting your needs and improving your experience as a Union Pacific customer is our top priority, and our teams continue to work hard to deliver the superior service you have come to expect. We continue to see improvements across nearly all of our key performance indicators for the month of October:
Freight Car Velocity (daily miles per day) – Car velocity was at 224, improving 1% from a year ago.
Freight Car Terminal Dwell (the amount of time a rail car spends in a Union Pacific rail terminal/yard) – Dwell times are down to 22.6 hours, holding flat compared to this time last year.
Car Trip Plan Compliance (on-time shipment delivery) – Both intermodal trip plan compliance and manifest/auto trip plan compliance improved by one percentage point to 83% and 73%, respectively, compared to a year ago.
I am pleased with the strides we've made. As we near the end of the year, we will remain committed to building upon that progress in 2021 and beyond.
Expanding Service into the Minneapolis-St. Paul Market
One of the ways we are continuing to improve your customer experience and to help you win is by expanding our market reach. We recently shared the exciting news of the opening of the
Union Pacific Twin Cities Intermodal Terminal
. Strategically located in the heart of the Minneapolis-St. Paul metropolitan area, this facility will give local/regional shippers and receivers convenient access to UP's expansive intermodal network. We are looking forward to serving this thriving market and expanding the reach of our network to better meet the transportation needs of our customers in the Upper Midwest and throughout the U.S.
Domestic intermodal service between Minneapolis-St. Paul and Los Angeles will begin in January 2021, and we will continue to evaluate opportunities to expand services into the terminal throughout the year.
Again, we appreciate your business and hope you and your families have a safe and joyous Thanksgiving!
Sincerely,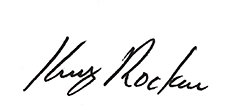 Kenny Rocker
Executive Vice President, Marketing & Sales