Winter Weather Update
Announcement Number: CN2021-23
Categories: General Announcements
Posted Date: March 17, 2021
To Our Customers,
We have made significant progress in restoring service following heavy snowfall in Wyoming, Colorado and western Nebraska. While some interstate, highway and local road closures continue to pose crew transportation challenges, resources put in place prior to the storm are helping with transportation and overall crew availability. We have also made great progress in clearing switches and tracks on mainline routes and terminals so operations can resume. In some communities, we have been working with local authorities to assist in clearing roadways as well.
Customers should continue to anticipate delays on shipments in the impacted areas until recovery efforts are complete.
Embargoes remain in place for locations served out of Cheyenne, Wyoming. Please see our embargo page for detailed information.
If you have any questions, please contact Customer Care & Support at 800-272-8777 or your Union Pacific representative.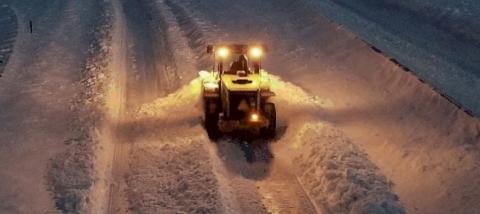 A Union Pacific employee clears snow from a roadway in Cheyenne, Wyoming.