Service changes to Pt Laredo,TX
Announcement Number: IM2013-537
Categories: Domestic Service Lanes and Schedules,International Service Lanes and Schedules,Premium,Streamline Door to Door
Posted Date: October 18, 2013
Dear Intermodal Customer,
Effective October 30th, Union Pacific will make the following changes to service from St Louis (Dupo,IL), and Oakland, Los Angeles and ICTF ,CA to Pt Laredo TX. This change also applies to On-dock traffic originating LA/Long Beach as well as interchange traffic routed via Laredo,TX.
Outlined below, please find current and revised schedules.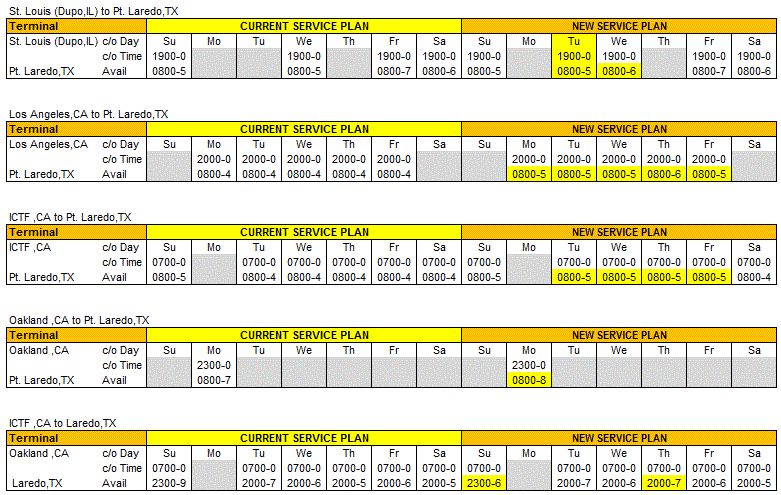 Sincerely,
Intermodal Business Team
If you have any questions please contact your Union Pacific representative.