UP-CSX Domestic Service Schedules Between the West Coast and Columbus, OH
Announcement Number: IM2013-268
Categories: Domestic Service Lanes and Schedules,Domestic Terminals,Domestic New Products,Domestic Miscellaneous,Premium,Streamline Door to Door
Posted Date: May 3, 2013
Dear Intermodal Customer,
Please refer to Announcement IM2013-232 posted Friday, April 19th, noting the completion of the expansion of CSXT's Columbus, OH Intermodal Terminal.
Domestic Service Schedules between the west coast and Columbus, OH are as follows: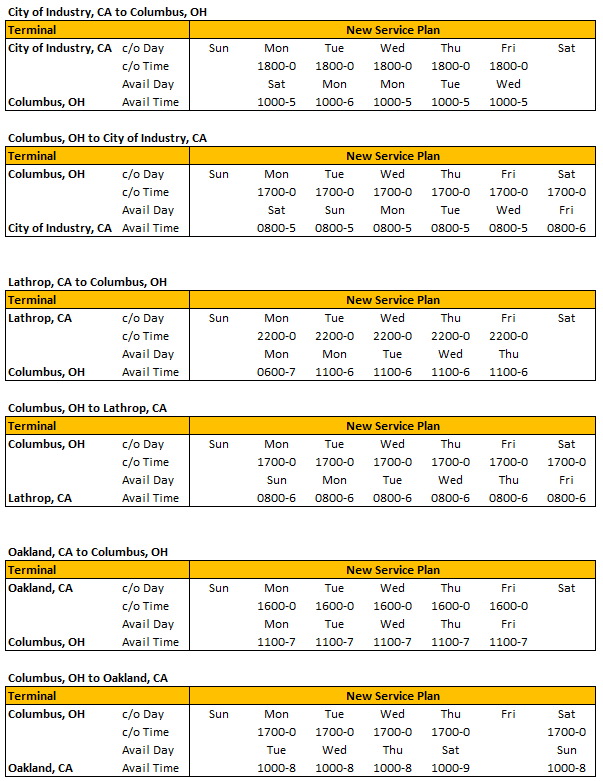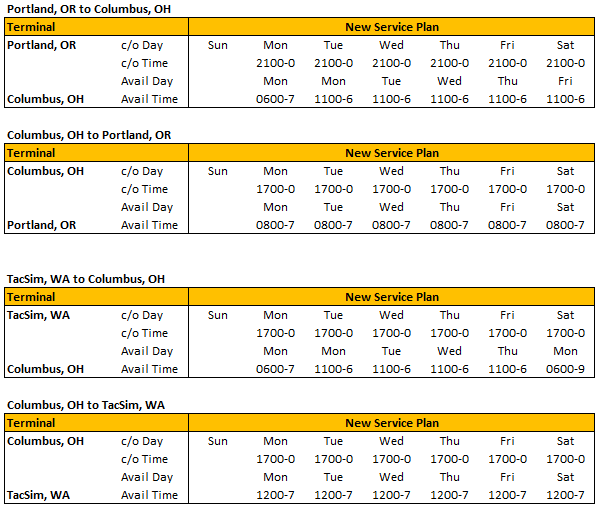 Thank you for your commitment to Intermodal and Union Pacific Railroad.
Sincerely,
Intermodal Business Team
If you have any questions please contact your Union Pacific representative.