In these ever-changing times, more and more companies are recognizing the importance of not only turning a profit, but doing it in a way that is ethical, socially sound and environmentally responsible. To earn the respect of socially and environmentally conscious investors, customers and employees, businesses are making a pointed effort to define and share their overarching values and pronounce their commitment to making the world a better place.
Environmental, Social and Governance Criteria – What Is It and Why Is It Important?
There has been a lot of buzz recently around a company's environmental, social and governance criteria (better known as ESG). So what exactly is ESG? It boils down to a set of standards a company abides by, highlighting a commitment to:
Being environmentally responsible and acting as a steward of nature
Promoting social awareness and equality, thoughtfully managing relationships with employees, suppliers, customers and communities
Effectively and ethically managing internal operations, leadership, executive pay and shareholder rights
Honing In on the "E" in ESG

We all know a healthy environment is essential for a strong country and a vibrant economy. Unfortunately, the United States ranks second behind China as having the highest greenhouse gas emissions in the world – leading to lasting impacts on the environment and the health of our communities.
As a result, American businesses are under pressure to place a strong focus on their environmental efforts (a.k.a. the "E" in ESG). To remain in good standing in the marketplace and within their communities, they are identifying new ways to "go green." They are operating more efficiently, conserving energy – and are even rethinking how they ship. Let's take a closer look at the transportation industry and its impact on the environment.
Freight Transportation's Impact on Emissions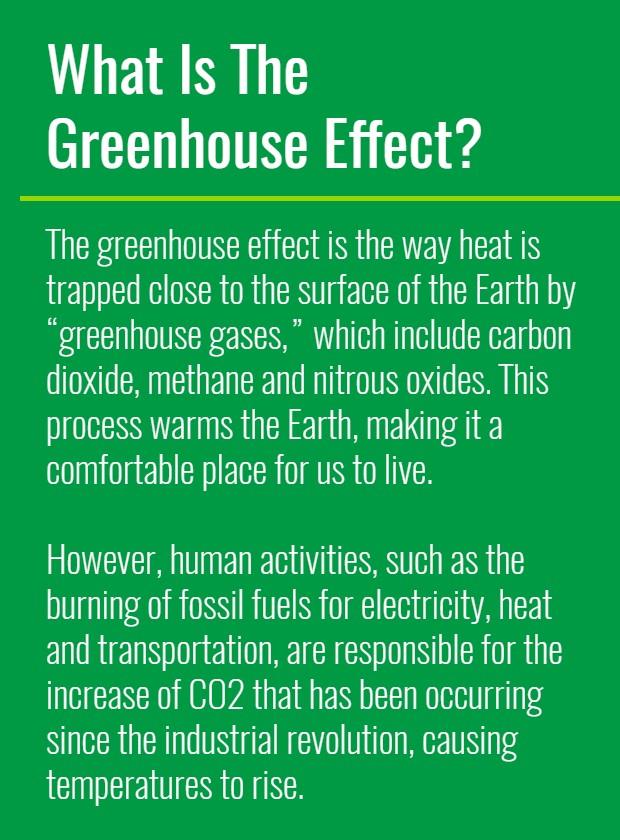 According to the Environmental Protection Agency (EPA), in 2018, transportation accounted for the largest portion (28%) of total U.S. greenhouse gas emissions. Fifty-nine percent of total transportation-related emissions were from passenger vehicles, amounting to 19% of the total emissions in the U.S. Medium and heavy-duty trucks made up the second largest contribution at 23% of transportation-related emissions and 6.4% of all U.S. emissions. U.S. freight railroads accounted for one of the smallest amounts of transportation-related emissions, coming in at just 2% and a mere 0.6% of total U.S. greenhouse gas emissions.
Knowing this, while trucking can be necessary for short distances or first/last mile delivery, rail is an environmentally responsible shipping mode to consider when it comes to moving goods long distances.
Lessening the Environmental Burden with Rail
Railroads are the most environmentally responsible way to transport ground freight. On average, railroads are three to four times more fuel efficient than trucks on a ton-mile basis. For example, Union Pacific can move one ton of freight 444 miles on a single gallon of diesel fuel, generating a carbon footprint up to 75% less than trucks, according to the Association of American Railroads (AAR). Plus, a Union Pacific train can carry as much freight as 300 trucks, helping to relieve congestion and reduce the strain on busy roads and highways.
When you stop to think about it, if companies shifted long-haul shipments from truck to rail, they would save a considerable amount in fuel costs and would significantly reduce greenhouse gas emissions. In fact, according to the AAR, if just 25% of the truck traffic moving at least 750 miles went by rail instead, annual fuel savings would be some 1.2 billion gallons and annual greenhouse gas emissions would fall by approximately 13.1 million tons. That would be equivalent to taking 2.6 million cars off the highway for a year or planting nearly 200 million trees!
Sustainability – An Ongoing Priority for Railroads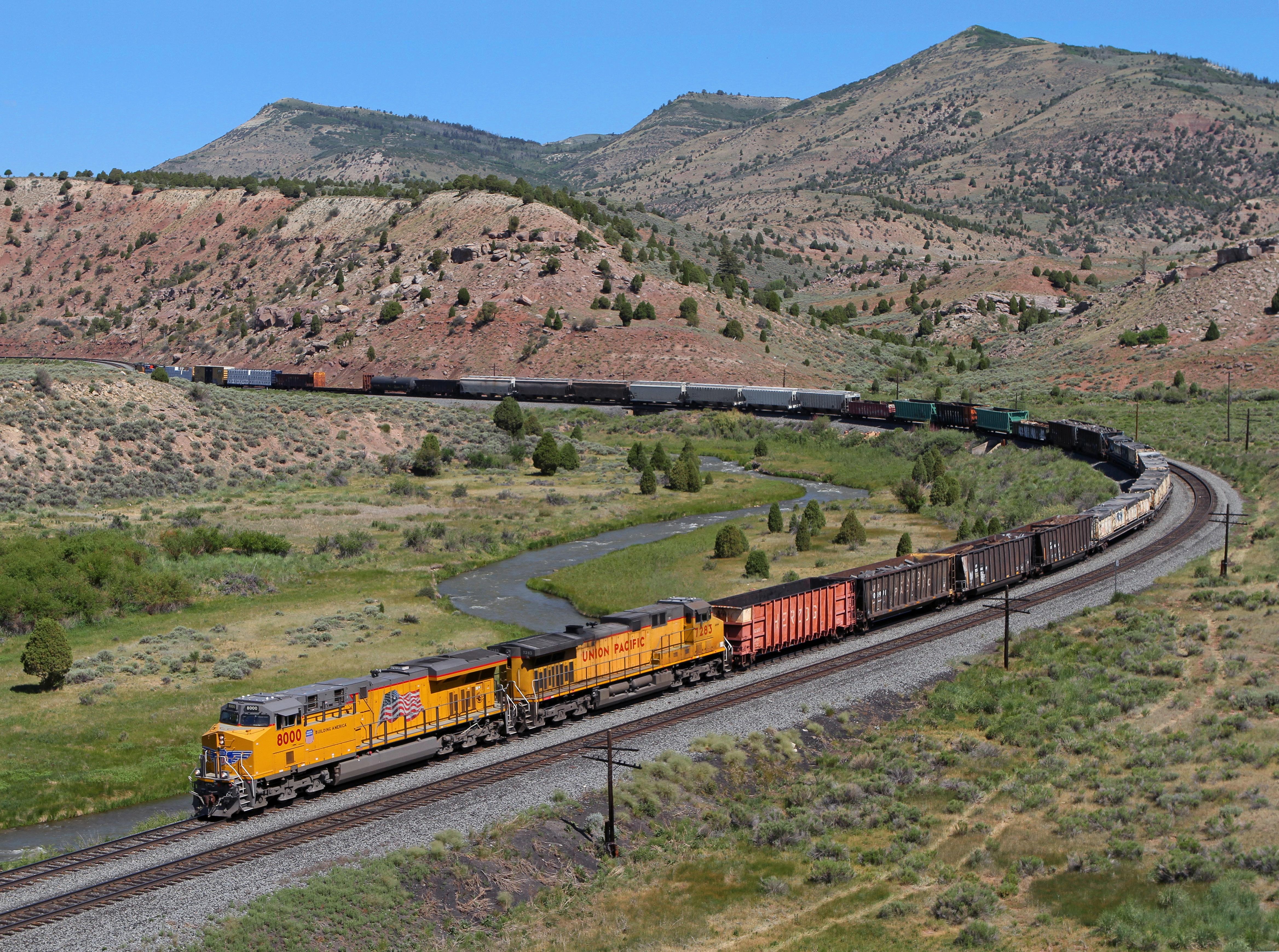 Union Pacific and many other railroads make sustainability an ongoing priority, developing new technologies and methods to increase fuel efficiency and working smarter to minimize their environmental impact. For example, since 2000, UP has improved fuel efficiency by 19% simply through advancements in locomotive technology, engineer training and employee involvement.
And when you look at the efforts of all U.S. freight railroads combined, the future is bright. According to the AAR, in 2019 alone, they consumed 656 million fewer gallons of fuel and emitted 7.3 million fewer tons of carbon dioxide than they would have if their fuel efficiency had remained constant since 2000.
With results like that, it is clear to see how rail is helping shippers find a better way forward —ensuring a better future for our planet and for many generations to come.
Learn More
Interested in learning more about how rail can help you reduce your carbon footprint and strengthen your company's commitment to the environment? Answer a few questions and we'll put you in touch with a shipping expert. And to see for yourself how shipping by rail benefits the environment, try the carbon emission estimator tool.

Related Articles