Consumers may not put a lot of conscious effort into thinking about their experience with a company. They either like it or they don't. But these days, many companies are putting a lot of time into thinking about how to improve their customers' experiences and tilt the scales on the "like" side.
Think about how grocery stores have evolved to offer online ordering and at-home delivery. Or how Amazon offers multiple ways to return goods so customers can choose the one they prefer. Or how online retailers let you build a "favorites" list, then email you when items on your list go on sale. All of these are ways companies have improved the customer experience.
While it may be easy to see how a grocery store can improve the experience by offering delivery, it may be harder to imagine how a railroad, whose job it is to deliver freight, could evolve their customers' experiences.
And yet, they are. Focusing on the customer experience isn't reserved for the B2C space. B2B companies, including transportation companies, are finding ways to remove pain points and infuse more bright spots along the customer journey. These five steps can help companies focus on customer needs and highlight a few of the ways customer experience is evolving at Union Pacific.
Customer Experience Step 1: Listen
Improving the customer experience starts with understanding what's going right and what's going wrong for customers, and that means listening to them. Companies can give customers several ways to let their voices be heard; offering multiple outlets to provide feedback can help capture a more accurate picture of their experience. Ways to listen can include:
Relationship Surveys
Customer Interviews
Customer Advisory Board
Face-to-Face Meetings
User Experience Reviews
Using these in tandem provides a more detailed and wholistic view of the customer experience. With that in hand, companies can make changes to the experience that are meaningful to customers.
What Union Pacific does: We use all of the above methods to listen to our customers. Get the details on each here: 5 Ways to Listen to Customers to Improve Their Experience
Customer Experience Step 2: Identify Themes and Prioritize
As feedback comes in from the various touchpoints, themes should begin to emerge that allow companies to understand the biggest pain points, then prioritize them. This doesn't have to be done in a vacuum: A Customer Advisory Board can help identify the most urgent needs and weigh in on how to implement solutions.
What Union Pacific does: Themes that have emerged as a result of Union Pacific customer feedback include:
Improve shipment visibility
Provide timely service updates
Make customer tools easier to use
Provide a better online experience
Our Customer Advisory Board plays an important role in validating that pain points we've identified through customer feedback are correct and that the steps we're taking to address them will be effective.
Customer Experience Step 3: Loop in the Experts
Resolving customer pain points typically requires contributions from employees in different areas of the organization (e.g., sales, customer service, technology, etc.) to both identify and execute improvements. With perspectives from across the organization, companies can identify the most appropriate way to act on customer feedback. This doesn't have to be a stand-alone team of full-time employees. Rather, it can be comprised of individuals from across the organization who, as part of their role, are charged with providing input on the customer experience from their specific corner of the company.
What Union Pacific does: Union Pacific identifies specific customer experience initiatives to address the top pain points that emerge from customer feedback. We then align each initiative with the right functional owners who have the ability to find and/or implement solutions based on their expertise. These teams are often comprised of individuals from Marketing and Sales, Tech, Operations and Customer Care & Support who have responsibility for understanding the customer viewpoint, identifying their pain points and finding ways to address them.
Customer Experience Step 4: Act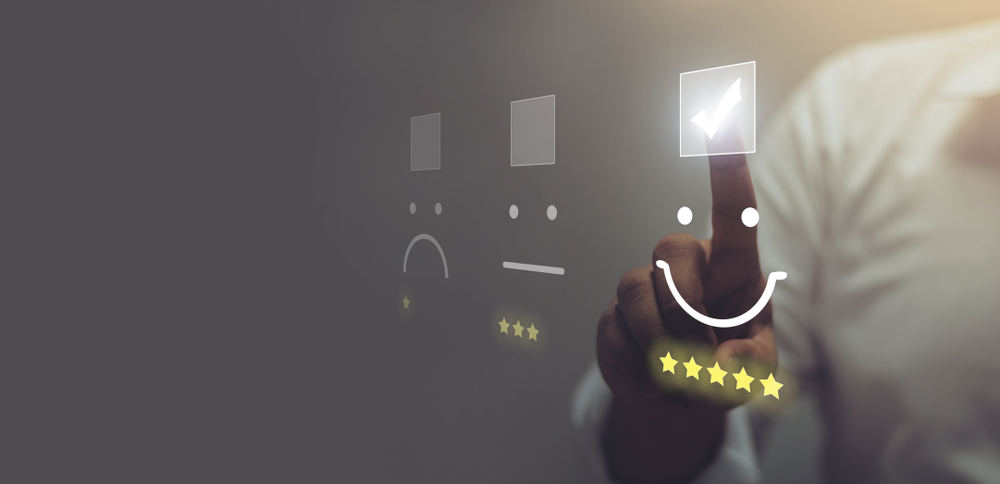 With the right team in place, it's time to act. Brainstorm ways to resolve customer pain points, then work to execute those that are most feasible and effective.
What Union Pacific does: Union Pacific has several customer experience initiatives in the works that align with the key customer feedback themes. These include:
Improve Shipment Visibility
What we learned: Customers need clear expectations and up-to-date, accurate information to better manage their supply chains and their business.
Actions we're taking:
New and improved Shipment Management platform. Our new Shipment Management platform allows customers to customize their "Track Shipments" screens, giving them quick access to the data they find most important. This ultimately provides customers the data they need to make informed business decisions.
Create visibility to interline shipments. When shipments travel between rail carriers, customers can now maintain shipment visibility.
APIs. APIs allow for a seamless interchange of data between Union Pacific systems and those customers use to manage their supply chains. Building out the railroad's API portfolio makes it easier to see how Union Pacific shipments fit within their supply chain, and this visibility makes rail shipments easier to manage.
Provide Timely Service Updates
What we learned: When factors out of the railroad's control interrupt service, customers need prompt notifications so they can plan around them.
Actions we're taking:
Refining service interruption notifications. Enhanced service interruption notifications are personalized to customers whose shipments are affected by outages or other network impacts. This helps them adjust their downstream planning and make alternative arrangements as early as possible.
Make Customer Tools Easier to Use
What we learned: Railroad processes can seem complex. Customers need tools that are intuitive, easier to use and simplify doing business. This helps speed up the learning curve.
Actions we're taking:
Increasing intermodal storage bill visibility. Giving customers greater visibility for intermodal storage bills reduces manual work and helps them better plan their business.
Improving waybill management. We modernized our online billing platform and continue to improve it based one customer feedback.
Improve the payment experience. Different customers want to pay in different ways, so we're adding more payment options to simplify the process.
Provide a Better Online Experience
What we learned: Our user experience team gathered insights from customers as they worked across our customer platform.
Actions we're taking:
Resolving digital pain points. The User Experience team works with our technology development teams to find solutions for the various pain points identified. So far, we've made more than 40 enhancements to improve customers' usability and visibility within our shipping, paying and support applications.
Online payment management. Customers want to be able to manage their bills and pay as seamlessly as possible, so we're expanding payment options and launching new technology to simplify the process.
What is the collective impact of these actions? Our ultimate goal is to seamlessly coordinate the rail supply chain for customers through process simplification, alignment and automation, while providing real-time omni-channel visibility so they can be exceptional at exception management.
Customer Experience Step 5: Repeat
Improving the customer experience never stops. Companies must continue to listen, find new ways to improve, and implement changes that will provide a better experience for their customers. It's also important to share with customers the actions the company has taken as a result of their feedback. Closing the loop with customers shows them how important their feedback is and how much it matters to the company.
At Union Pacific, we have a team devoted to the customer experience whose job it is to understand the customer's perspective, drive change in our organization for their benefit, and continually communicate with customers to improve their experience.
Learn More
If you're a customer and have feedback you'd like to share about your experience, contact our Customer Experience Team at cx@up.com. If you're interested in learning more about shipping by rail, answer a few questions and we'll connect you with an expert.
Poll: What Makes You Most Loyal to a Brand?
Related Articles