Imagine you own a 20-year-old vehicle and are tasked with bringing it up to modern-day technology and safety standards. Those who aren't mechanically inclined are likely see that as a tall, if not impossible, order.
Now imagine a similar job being performed on a six-axle, heavy-haul freight locomotive. That's a far bigger undertaking, considering locomotives weigh an average of about 200 tons (400,000 pounds), whereas the weight of an average passenger vehicle rings in at 4,156 pounds. The job gets more complicated when you learn the locomotive can have as many as 210,000 internal parts, including more than six miles of wiring.
Now, multiply that effort by 600, and you've arrived at the work ahead for Wabtec Corporation. The company is charged with modernizing 600 Union Pacific locomotives to improve performance in ways that ultimately benefit the railroad, its customers, and the environment. The $1 billion investment to upgrade these existing locomotives represents the largest-ever rail industry investment in an existing locomotive fleet.
The Work: Upgrading Existing Locomotives in the Union Pacific Fleet
The goal of the agreement between Union Pacific Railroad and Wabtec, a leading global provider of equipment, systems, digital solutions and value-added services for the freight and transit rail industries, as well as the mining, marine and industrial markets, is to revitalize existing locomotive fleets by refreshing and renewing core locomotive components while installing the latest technologies to improve reliability and fuel efficiency as well as reduce emissions.
Comprising the 600 Union Pacific locomotives to be modernized are 525 AC4400 and AC6000 locomotives, as well as 75 Dash-9 locomotives. Once rebuilt, these locomotives will be equipped with a suite of digital solutions and innovations, including next-generation controls technology and the next generation FDL Advantage fuel solution.
The improvements are expected to extend locomotive life, improve fuel efficiency by 18%, increase reliability by 80% and increase haulage ability by 55%.
Wabtec will modernize the locomotives at its plants in the United States and plans to deliver beginning in 2023. This deal is the third major modernization order from Union Pacific since 2018; by 2025, Wabtec will have upgraded more than Union Pacific 1,030 locomotives.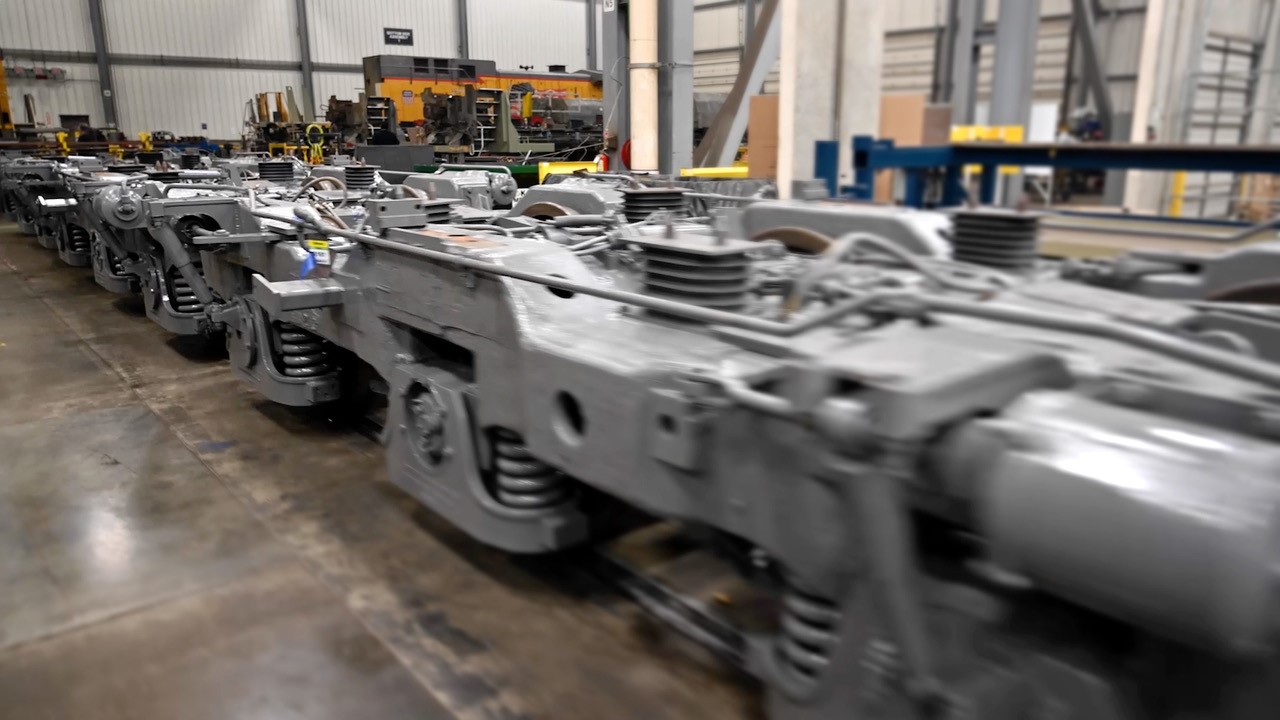 The Benefits: Customers, the Environment and the Circular Economy
Locomotives that are more reliable, fuel efficient, and can haul more weight yield wins for Union Pacific customers and the environment, while supporting a circular economy.
Environmental Benefits of Locomotive Modernization
The modernizations will provide approximately 350 tons of carbon reduction per locomotive per year. The total order will enable Union Pacific to realize approximately 210,000 tons in annual emission reductions — the equivalent of removing emissions from nearly 45,000 passenger cars per year.
It also helps Union Pacific on its path to reducing absolute Scope 1 and 2 greenhouse gas (GHG) emissions by 26% by 2030 from a 2018 baseline and, ultimately, reach net zero emissions by 2050.
Benefits to Rail Shippers
Installing state-of-the-art technology makes locomotives more dependable. This improves their capability to support the growing demands on the rail network and provide more reliable, consistent service for customers. The modernizations also support UP customers' efforts to meet their own carbon reduction targets.
The modernizations also support the circular economy, with more than half the locomotive's weight being reused. Over the course of the order, approximately 70,000 tons of steel will be reused and recycled – the equivalent of more than 51,000 passenger cars.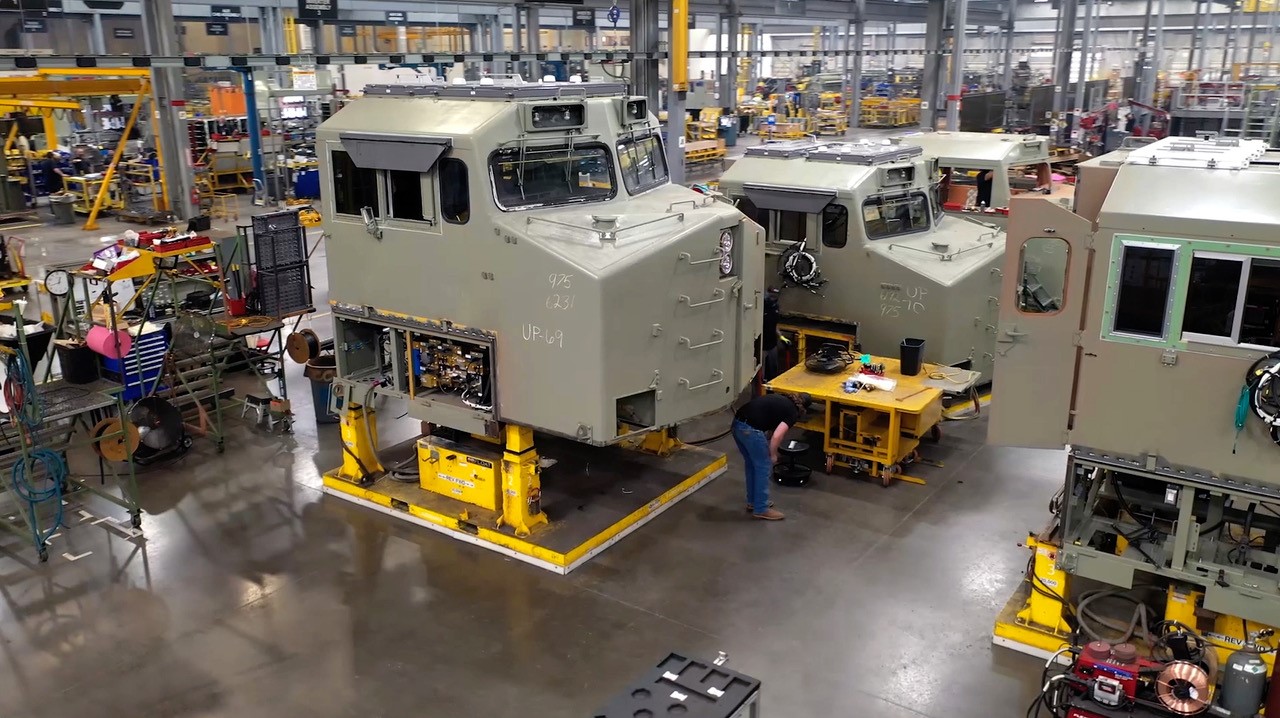 More Improvements Ahead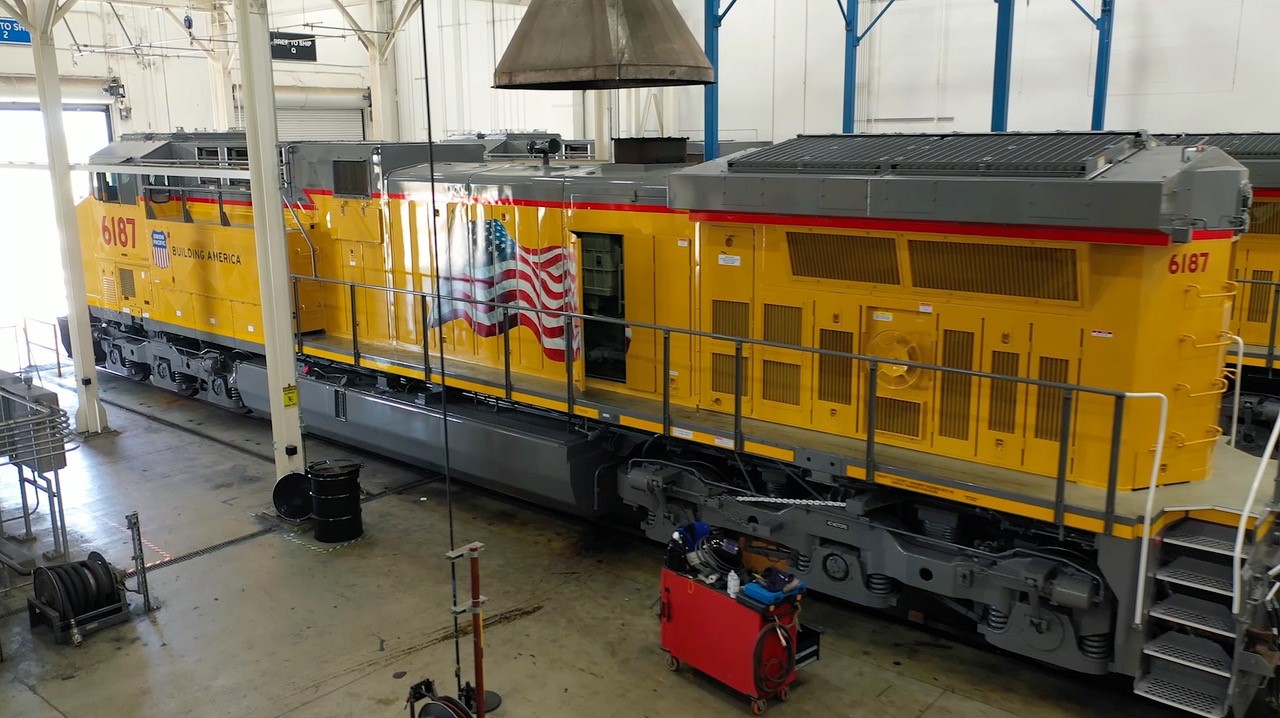 Upgrades to existing locomotives aren't the only improvement Union Pacific is making to its locomotive fleet. Union Pacific recently purchased 20 battery-powered electric engines that will serve to reduce GHG emissions and help address climate change. The company is also testing the viability of powering locomotives with 100% biofuel, a renewable energy source. Likewise, locomotives are becoming more fuel efficient through the use of energy management systems, in addition to renewable diesel and battery electric power.
Currently, railroads can move one ton of freight more than 480 miles on a single gallon of fuel, already making rail the most fuel-efficient way to move freight over land. Increasing locomotive fuel efficiency has the potential to boost this number even higher. As it stands, trains generate a carbon footprint up to 75% less than trucks; better fuel efficiency will result in even greater emission reductions.
Efforts to use less fuel will also help reduce dependence on fossil fuels and promote energy security.
Learn More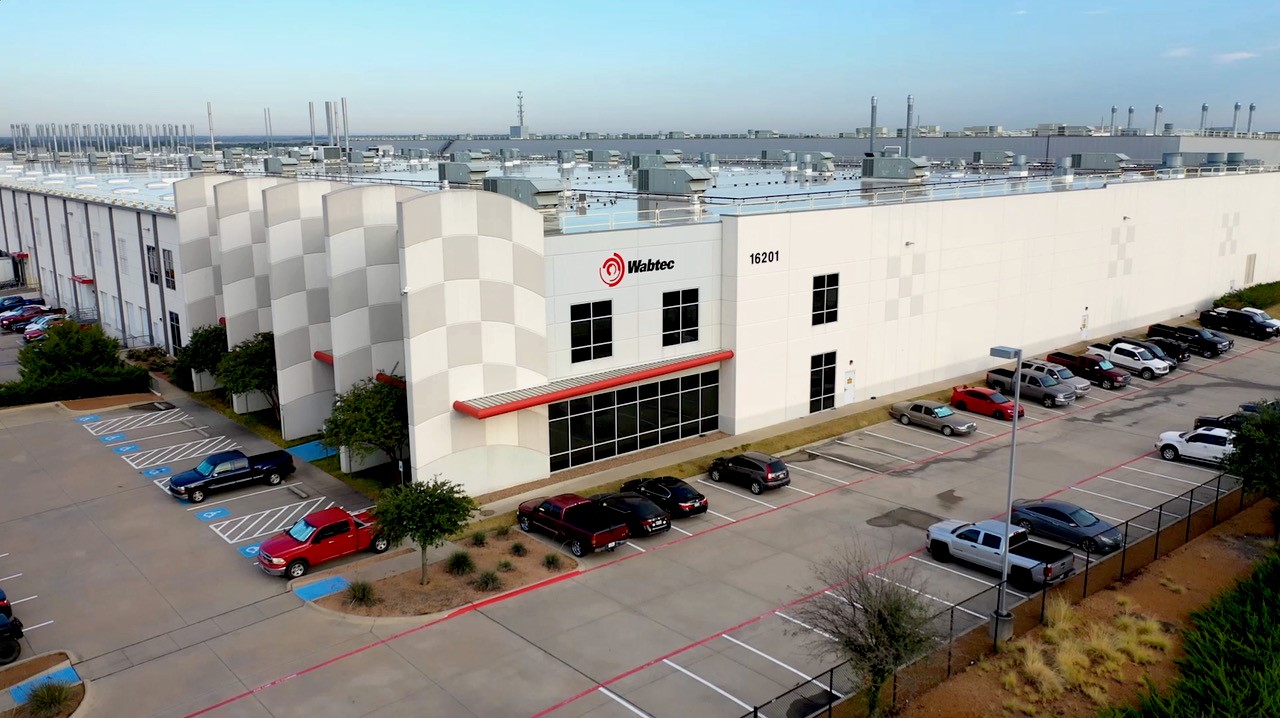 To get more details on Union Pacific's environmental strategy, check out the Climate Action Plan. To learn more about shipping your product by rail, answer a few questions and an expert will be in touch.
Related Articles
VIDEO: Modernization Improves Locomotive Fuel Efficiency, Reduces Emissions
Get an inside look at the modernization work being done on Union Pacific locomotives at Wabtec's Fort Worth, Texas, plant.