Union Pacific Names Sherrye Hutcherson Vice President of Human Resources
Omaha, Nebraska, April 7, 2015
Union Pacific named Sherrye Hutcherson vice president of Human Resources effective May 4. Hutcherson will be responsible for leading the company's human resources function, which includes talent management, training and development, strategic workforce planning, recruiting, compensation and benefits, and diversity initiatives.
Hutcherson has more than 20 years of experience in corporate and non-profit settings, with responsibilities ranging from human resources and finance to business development and customer satisfaction.
"Sherrye brings expertise in human resources, plus immense knowledge in employee engagement and strategic planning to Union Pacific," said Diane Duren, Union Pacific executive vice president and corporate secretary. "Her leadership experience will be invaluable as Union Pacific continues to focus on recruiting, supporting and developing a talented and engaged workforce."
In her most recent role as vice president of Corporate Services and chief administrative officer for Omaha Public Power District (OPPD), Hutcherson was responsible for human resources and labor relations, as well as corporate services, information technology and sustainability efforts. She previously served division manager roles for the utility's human resources, customer solutions, and market research and product development teams. Prior to joining OPPD, Hutcherson was executive director of the Omaha Small Business Network, Inc. She started her career in Union Pacific's Corporate Audit Department.
Hutcherson holds a master's of business administration from Creighton University and a bachelor's of science in accounting from the University of Arkansas at Pine Bluff. She is passionate about volunteerism, voting advocacy, and civil and women's rights, having served on the boards of 75 North Revitalization, Children's Hospital and Medical Center, the Urban League of Nebraska, and Women's Center for Advancement (WCA).
About Union Pacific
Union Pacific Railroad is the principal operating company of Union Pacific Corporation (NYSE: UNP). One of America's most recognized companies, Union Pacific Railroad connects 23 states in the western two-thirds of the country by rail, providing a critical link in the global supply chain. From 2005-2014, Union Pacific invested more than $31 billion in its network and operations to support America's transportation infrastructure. The railroad's diversified business mix includes Agricultural Products, Automotive, Chemicals, Coal, Industrial Products and Intermodal. Union Pacific serves many of the fastest-growing U.S. population centers, operates from all major West Coast and Gulf Coast ports to eastern gateways, connects with Canada's rail systems and is the only railroad serving all six major Mexico gateways. Union Pacific provides value to its roughly 10,000 customers by delivering products in a safe, reliable, fuel-efficient and environmentally responsible manner.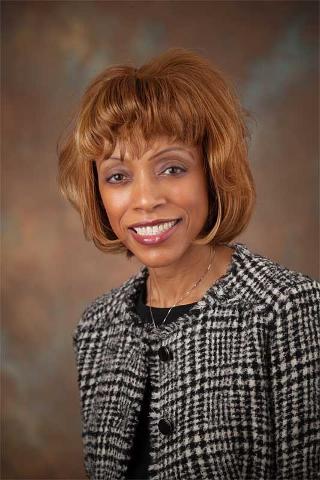 Sherrye Hutcherson