Ocean Network Express Selects Union Pacific as Western U.S. Rail Provider
Omaha, Neb., March 22, 2018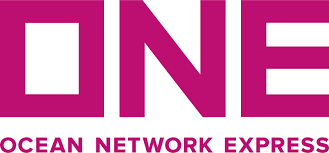 Ocean Network Express Pte. LTD (ONE) and Ocean Network Express North America selected Union Pacific to handle all intermodal shipments arriving on its container ships at U.S. West Coast ports beginning April 1, 2018. With a global fleet of more than 250 vessels, ONE was established by a merger of Japan's three largest ocean carriers - MOL, NYK and K Line.
"Union Pacific is proud to continue our relationship with the carriers that make up ONE's joint venture and support its changing needs with transportation solutions offering efficient transit times and reliability," said Beth Whited, Union Pacific executive vice president and chief marketing officer. "We are well-positioned to leverage innovative customer tools and international intermodal resources to provide seamless service, flexibility and new market opportunities."
Under the new agreement, containers arriving or departing from U.S. West Coast ports will transfer between ONE vessels and Union Pacific trains at its on-dock and near dock facilities in Los Angeles and Long Beach, California. Union Pacific will also carry ONE shipments arriving at Pacific Northwest ports in Seattle and Tacoma, Washington.
"Union Pacific provides a strong inland U.S. rail service network and reliable service we need for a smooth transition," said ONE CEO Jeremy Nixon. "It will also expand our reach as we roll out new services to help us grow."
Headquartered in Singapore, ONE offers an extensive liner network service portfolio covering more than 100 countries. Its North American Headquarters are located in Richmond, Virginia.
ABOUT UNION PACIFIC
Union Pacific Railroad is the principal operating company of Union Pacific Corporation (NYSE: UNP). One of America's most recognized companies, Union Pacific Railroad connects 23 states in the western two-thirds of the country by rail, providing a critical link in the global supply chain. In the last 10 years, 2008-2017, Union Pacific invested approximately $34 billion in its network and operations to support America's transportation infrastructure. The railroad's diversified business mix is classified into its Agricultural Products, Energy, and Industrial and Premium business groups. Union Pacific serves many of the fastest-growing U.S. population centers, operates from all major West Coast and Gulf Coast ports to eastern gateways, connects with Canada's rail systems and is the only railroad serving all six major Mexico gateways. Union Pacific provides value to its roughly 10,000 customers by delivering products in a safe, reliable, fuel-efficient and environmentally responsible manner.