Union Pacific Appoints Humberto Vargas Vice President – Mexico, Marketing and Sales
Omaha, Neb., November 18, 2020
Union Pacific today named Humberto Vargas vice president - Mexico, Marketing and Sales, effective December 1, 2020. He succeeds Bernardo Ayala, who was recently appointed to a leadership position in Locomotive Distribution and Network Operations.
Vargas will lead Union Pacific's international business strategy in all commodity areas traveling across all six rail gateways to Mexico. He will be responsible for working with customers, other railroads, suppliers and multiple governmental agencies. Vargas will be based in Mexico City and report to Kenny Rocker, executive vice president - Marketing and Sales.
"Humberto brings a wealth of experience and expertise in multimodal freight transportation needed to support seamless cross-border freight rail shipping that results in safe, reliable and efficient rail service," said Rocker. "Our team is looking forward to his leadership that will help maximize the strength of Union Pacific's network to help current customers grow and bring new customers onto our rail lines."
Vargas joins Union Pacific from Werner Mexico, where he spent eight years leading commercial relations with customers, Mexican transportation carriers and intermodal service. He also served as assistant vice president of intermodal sales and marketing for Ferromex, Mexico's largest railway, where he worked for seven years. Prior to joining Ferromex, Vargas worked for Intermodal Mexico/Texas Pacifico Transportation, LTD.
Vargas is the president of the Mexican Association of Intermodal Transportation, an organization representing intermodal industry leaders that focuses on promoting and facilitating intermodal business in Mexico. He holds a bachelor's degree in chemical engineering from Universidad Iberoamericana in Mexico City.
About Union Pacific
Union Pacific (NYSE: UNP) delivers the goods families and businesses use every day with safe, reliable and efficient service. Operating in 23 western states, the company connects its customers and communities to the global economy. Trains are the most environmentally responsible way to move freight, helping Union Pacific protect future generations. More information about Union Pacific is available at www.up.com.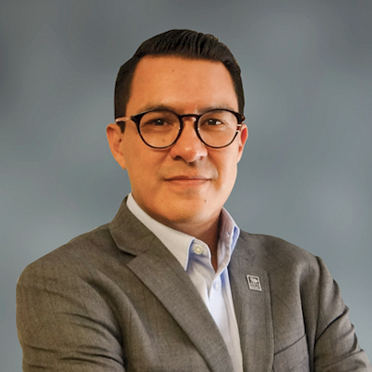 Humberto Vargas