Union Pacific's Beth Whited Honored as Champion of Sustainability Strategies
Whited among top executives named to Constellation Research ESG50 List for 2023
Omaha, Neb., April 21, 2023
Union Pacific's Beth Whited, executive vice president – Sustainability and Strategy, and Chief Human Resource Officer, today was named to the esteemed Constellation ESG50 for 2023. The recognition reflects Union Pacific's commitment to sustainability and Whited's leadership.
The Constellation Research ESG50 award represents a distinguished list of influential, sustainability-focused executives who are making a significant impact in their respective fields by driving positive change and advancing sustainability initiatives. The selection process is powered by nominations from peers, industry influencers, technology vendors and analysts.
"Beth's unwavering commitment to sustainability practices is exemplary," said Lance Fritz, Union Pacific Chairman, President and Chief Executive Officer. "This well-deserved award is a testament to her exceptional leadership and the hard work and dedication of our employees who champion environmental stewardship."
Union Pacific is committed to being an industry leader as demonstrated by its Building a Sustainable Future 2030 initiatives, which align with the values and goals of the ESG50. Efforts across all five pillars of its strategy are reported annually in Union Pacific's Climate Action Plan and We Are One report which highlights Union Pacific's team, human capital goals, corporate strategy, and policies supporting the company's efforts.
"I'm honored to receive this award, which is a reflection of our ongoing commitment to pursuing innovative sustainability practices at Union Pacific," said Whited. "It recognizes the railroad's position as an industry leader, and it inspires us to continue driving positive change for a more sustainable future."
About Union Pacific
Union Pacific (NYSE: UNP) delivers the goods families and businesses use every day with safe, reliable and efficient service. Operating in 23 western states, the company connects its customers and communities to the global economy. Trains are the most environmentally responsible way to move freight, helping Union Pacific protect future generations. More information about Union Pacific is available at www.up.com.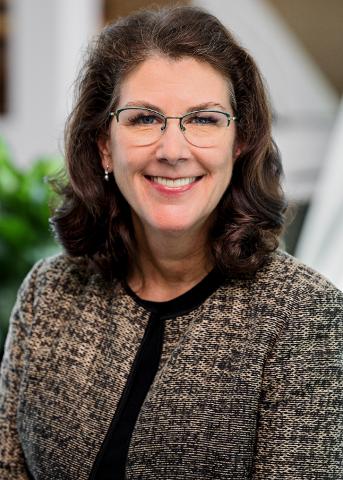 Beth Whited, executive vice president – Sustainability and Strategy, and Chief Human Resource Officer