Community
UP Employee's Aid Organization Expands Globally
Posted February 5, 2014 02:55 PM CDT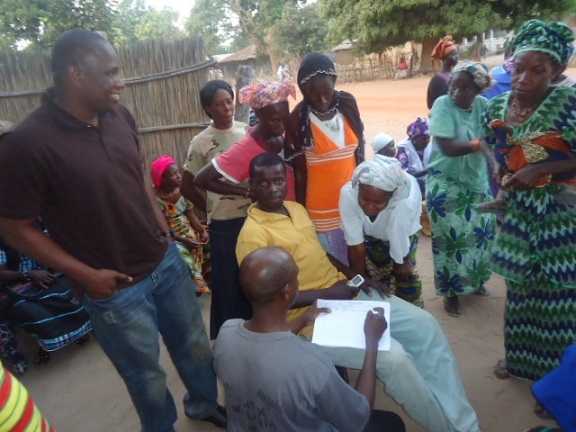 UP's Saikou Camara, left, oversees a Your Change for a Change health clinic in West Africa.
February is Black History Month, and Union Pacific is celebrating with the theme "Champions of Change – Leadership, Philanthropy and Scholarship."
As part of the celebration, Union Pacific's Black Employee Network (BEN) is honoring African Americans' achievements, sacrifices and contributions to society by recognizing the efforts of UP employees who exemplify leadership, philanthropy or scholarship.
The first Champion of Change honoree is Saikou Camara, associate project engineer in UP's Information Technologies Department. Camara founded the nonprofit Your Change for a Change organization. YCFaC's mission is to provide medical care to children and expectant mothers through such efforts as hosting health clinics and distributing mosquito nets to prevent the spread of malaria. Since 2011, Camara's efforts have expanded globally from the United States to Sweden to The Gambia.
Camara is from The Gambia in West Africa and said he wouldn't be able to help those in need if someone hadn't first helped him. "I was privileged to study in the greatest country in the world and I want to help those who have not had the same chance," he said. "I began my work because I wanted to give back to underprivileged women and children around the world."