Earth Day Beautification at Como Elementary
Posted April 24, 2013 03:36 PM CDT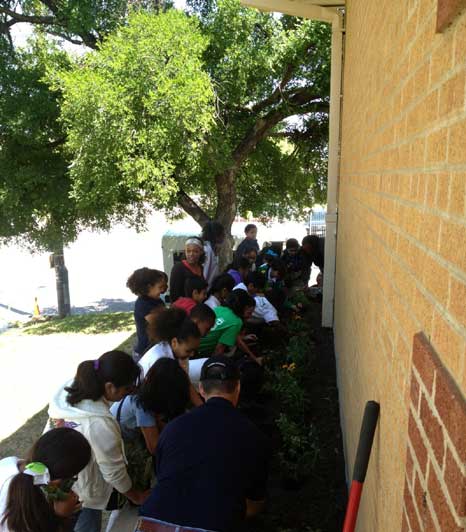 Students from Como Elementary School celebrating Earth Day with hard work.
Como Elementary School third- through fifth-graders provided the muscle with Union Pacific providing the mulch for an Earth Day beautification project in Ft. Worth on Friday, April 19.
As part of Union Pacific's Earth Day School Program, employees from Davidson Yard, which is located just south of the elementary school, gave presentations on the environment to the students, then helped to revitalize school planters with flowers.
"Como Elementary is right in our backyard, and they've got some bright little students in there," said Ed McNutt, manager - Environmental Field Operations. "These kids were totally involved and interested. And it was fun."