Show and Tell at Santa Teresa
Posted May 1, 2013 02:21 PM CDT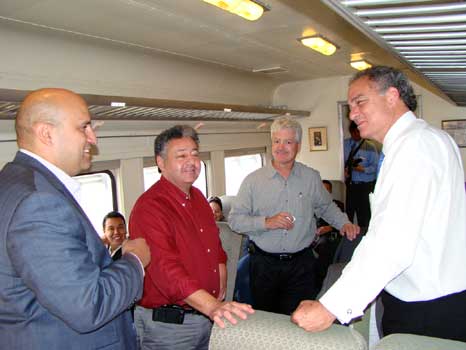 On board a UP passenger car from left are Pablo Gonzales, UP senior business manager; Jerry Pacheco New Mexico Business Accelerator; Steve Burke, UP regional manager-Intermodal Development, and Álvaro Navarro Gárate, Chihuahua, Mexico Secretary of Economy.
Business leaders from Texas and New Mexico, and guests from the Mexican states of Juarez and Chihuahua visited the site of UP's Santa Teresa Intermodal facility on April 5.
Pablo Gonzalez, UP senior business manager - Marketing & Sales, led the tour, exploring the facility project and its progress, which has entered Phase II. UP is investing $400 million on this project which, when complete, will support commercial projects in New Mexico, Texas and Northern Mexico.
Work on the site has been under way since mid-2011.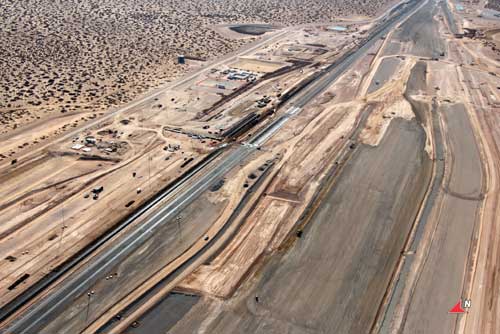 Santa Teresa from above. On the right, grading continues on the east end of the fueling area.