Roseville Students Plant Trees for Earth Day
Posted April 30, 2013 02:51 PM CDT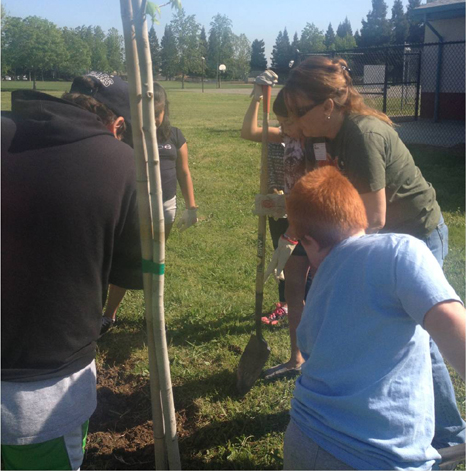 UP's Cathy Gregg, foreman general (far right), digs in with the help of Kaseberg Elementary students.
Union Pacific employees in Roseville, Calif., got into the Earth Day spirit by helping Kaseberg Elementary 4th graders plant trees.
After a presentation about UP's "green" efforts that included tips on how students can get involved in the environment, students joined school officials and UP employees Cathy Gregg, Mickey Davis, Tracy Standridge and Heather Jones – along with a professional tree planter – and planted three trees on school property.
"The kids liked it so much that when the teacher excused them for recess for a break from digging, many tried to stay behind and continue the project," Jones said.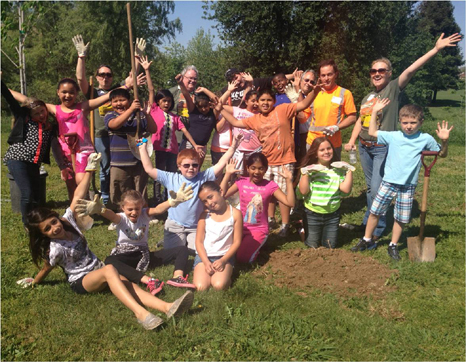 On three, everyone say "Yay for Earth Day!"