Rockin' and Railroading at the Santa Teresa Intermodal Facility
Posted May 22, 2014 10:30 AM CDT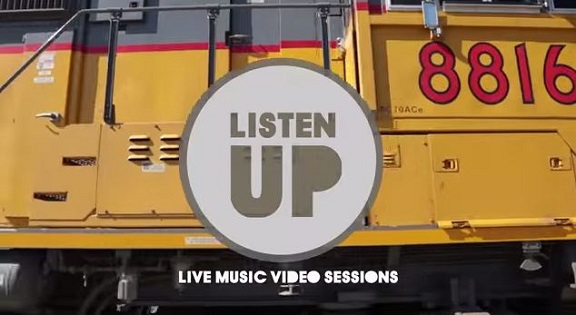 A screen capture from the latest Listen UP video shot at the new Santa Teresa Intermodal
Music videos shot on location at Union Pacific facilities are a new and different way UP has chosen to acknowledge the hard-working men and women of UP, and to reflect the diverse locations in which the railroad operates.
The Santa Teresa Intermodal Facility in Santa Teresa, N.M., is featured in the second in a series of four "Listen UP" videos slated to be filmed this year. Featuring the Albuquerque, N.M., band "Le Chat Lunatique" performing the song, "If You Don't Know," the video also highlights employees Lynn Boetticher and Jose Vences, firemen and oilers; Adam East and Brandon Garcia, car inspectors; and Yardmaster Manny Rivera.
The Santa Teresa facility provides a new, state-of-the-art terminal in southern New Mexico, giving that state for the first time a key inland port, positioning the area as a strategic focal point for shipments in the southwestern United States. The facility opened for business on April 1, but has scheduled a Grand Opening event May 28.
Brad Hoshaw & the Seven Deadlies was the featured band in the inaugural Listen UP video, filmed in Council Bluffs, Iowa.