Modelers Tour UP Fort Worth Facilities
Posted June 26, 2013 08:56 AM CDT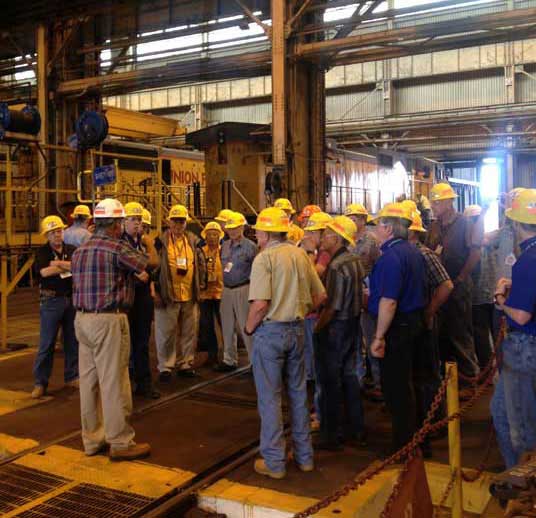 Union Pacific recently welcomed guests from the National Model Railroad Association to Davidson Yard and Diesel Shop, in Fort Worth.
Association members were visiting the Dallas/Fort Worth area for the association's 62nd annual convention, and were given a tour of the facilities by MTO Blake Woodson, and locomotive shop director Russell Lowe.
Davidson Yard was built in the early 1900s by the Texas & Pacific Railroad, and was named Lancaster Yard after the president of the railroad. The yard took the Davidson name in 2007, for then-retiring UP CEO Dick Davidson.