Safety
Live to Hunt Another Day
Posted July 8, 2013 01:23 PM CDT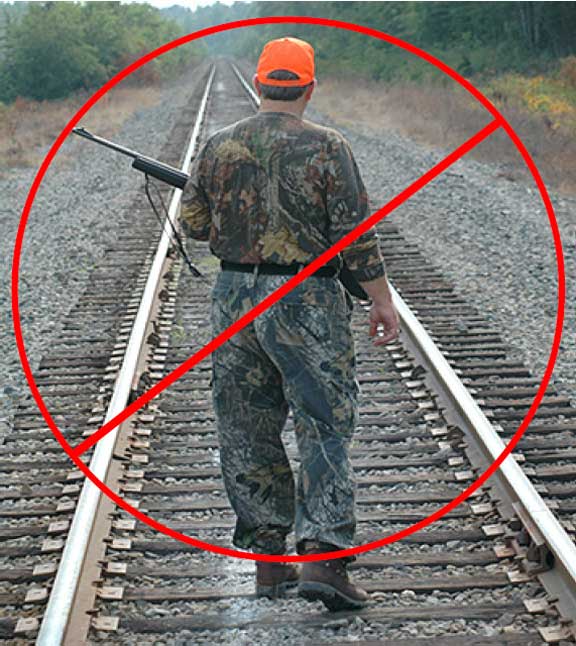 As part of a continuing Safety outreach effort, Union Pacific is working with the Nevada Department of Wildlife (NDW) to reach lovers of the great outdoors to remind them to steer clear of the rails when out hunting and fishing this year.
With many freshly harvested fields adjacent to Union Pacific tracks, wildlife will migrate and feed in the area, making these prime hunting spots that hunters find very tempting. Hikers, bikers, fishermen and snowmobilers frequently find themselves in the vicinity, as well. Anyone choosing to walk on or near railroad tracks could face a tragic consequence. Last year, according to preliminary Federal Railroad Administration statistics, more than 800 people in the U.S. were injured or killed while trespassing on railroad property.
The NDW plans to email information to all Nevada licensed hunters and fishermen, and brochures on rail safety will be distributed through the annual Instructor Training Academy for the NDW. "We also are looking to roll this out on a nationwide basis through hunting publications," said Liisa Stark, UP director - Public Affairs. "This is a great collaboration not just between UP and Nevada, but among several UP Departments."
Union Pacific is committed to public safety through various outreach channels such as community events, media outreach, law enforcement partnerships, employee resource groups and Operation Lifesaver. The UP CARES public safety initiative brings together communities in a collaborative and caring effort to promote railroad grade crossing and pedestrian safety.