Blues Man Rocks UP's Dupo Terminal
Posted July 28, 2014 08:43 AM CDT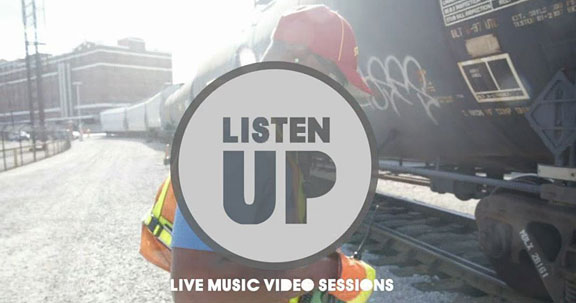 A screen capture from the latest Listen UP video shot at our Dupo terminal and in St. Louis, Missouri.
Union Pacific's latest Listen UP music video features the railroad's Dupo Terminal and St. Louis bluesman Marquise Knox.
Located just nine miles from the Arch City, the Dupo Terminal serves as a blocking and building site for intermodal trains, and a fueling and inspection site for coal trains.
Rail traffic along the main lines connects Kansas City, Chicago and Little Rock, with intermodal traffic to Dallas, Los Angeles and Seattle. The video highlights Dupo locomotive engineers, conductors, welders, carmen, trackmen and managers.
Knox, who learned guitar from his grandmother, studied with Grammy Award-winner Henry James Townsend. He released his debut album, Manchild, at the age of 16, and now 23, he has recently completed his second European tour including shows in France, Belgium and Denmark. Appearing in the video with Knox is drummer Mike Battle.
In addition to being featured on Union Pacific's YouTube channel, Listen UP videos recognizing employees' customers service efforts from around the system are broadcast as part of UP's quarterly town hall meetings.