Safety
UP Leads Industry with Transfer Trucks Acquisition
Posted July 31, 2013 01:57 PM CDT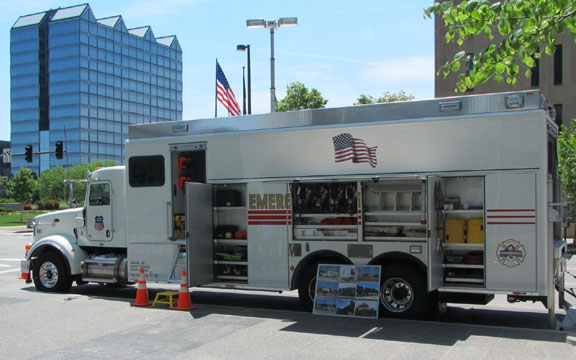 The transfer truck visited UP Center in Omaha June 13.
Union Pacific's recent purchase of two hazmat transfer trucks is reaping safety and efficiency results for employees and customers.
UP is the only Class I railroad with the internal capability to transfer liquids or compressed gases between two rail cars in the field, ensuring continuous freight movement to customers' destinations. A transfer typically takes place if a car has been damaged en route and cannot be safely transported to its destination.
"Transfer trucks give us a big advantage because we are able to quickly respond, protecting the safety of employees and the public," said Michael Moore, manager-hazmat. "We're already showing good returns from the investment."
The new transfer trucks operate out of Fort Worth, Texas, and West Colton, Calif. Systemwide the Hazardous Materials Management Group has conducted 148 hazmat transfers without a safety incident or product contamination over the past five years. This equates to a $1.5 million savings.
Union Pacific complies with all laws and regulations on hazardous materials and chemical transportation. UP is required by federal law to transport hazardous materials, and 99.99 percent of the chemicals it ships for customers move without incident. UP will not be satisfied until it meets 100 percent of its objectives.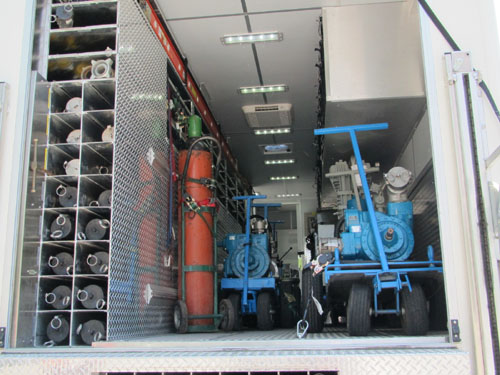 A look inside the back of the new transfer truck.