Steam
Big Wheels Not Yet Turnin'
Posted August 15, 2013 03:00 PM CDT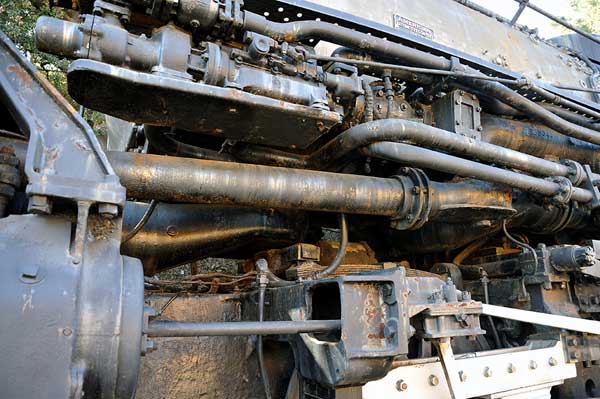 The initial phase of mechanical preparation for moving UP4014 from Pomona, Calif., to Cheyenne, Wyo., is moving along according to plan and progressing well. Members of the UP Steam Team have been in Pomona, Calif., since early August, and will return later in the month for additional assessments.
Union Pacific reached an agreement in July of this year with the Southern California Chapter - Railway & Locomotive Historical Society in Pomona, Calif., to transfer ownership of one of the world's largest steam locomotives, Big Boy No. 4014, back to Union Pacific.
Ed Dickens, senior manager-Heritage Operations, said he's enjoyed the enthusiastic support of everyone involved with the project.
According to maintenance records, No. 4014's last routine repairs took place in 1956, after which it was in service for 41,000 miles, and then was retired.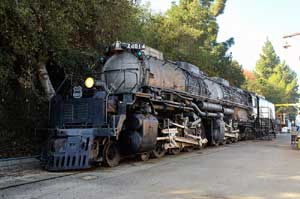 This shot of Big Boy No. 4014 was taken at the fairgrounds in Dec. 2012.