Safety
Railroad Photo Backdrop Prompts UP Employee Action
Posted October 16, 2013 11:00 AM CDT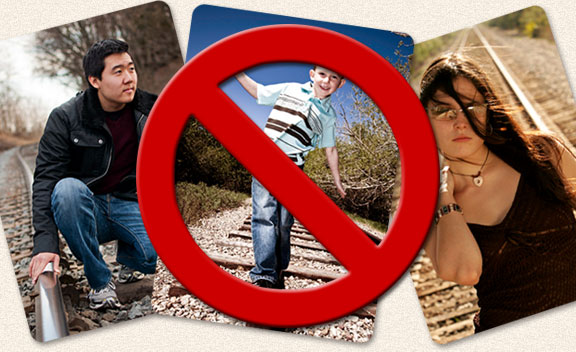 As Bridget Hammons browsed portrait packages for her son's upcoming school photos, she came across an alarming image: Railroad tracks filled the background of a featured portrait, giving the overall impression that a child was standing on the tracks.
"The photo had 'wrong' written all over it," said Hammons, a Union Pacific manager of centralized train dispatching. "I felt it was my responsibility to make the company aware of how these portrait styles were communicating the wrong message to children about railroad tracks."
After coordinating with the UP Public Safety Team, Hammons and Rick Mooney, Missouri Operation Lifesaver (OLI) state coordinator, reached out to the photography studio to discuss the background's dangerous implication and railroad safety. Shortly thereafter, the studio thanked Hammons for her actions.
"We appreciate your perspective on this, as it frankly did not occur to us that using this backdrop could be viewed as posing a danger to children," the photography studio said in a note to Hammons. "Understanding that it could be interpreted this way has prompted our decision to discontinue its use. We will keep a safety perspective in mind as we plan for future scenic backgrounds."
The popularity of trackside settings for portraits is not a new trend. As part of the UP CARES public safety initiative and an ongoing partnership with OLI to educate and call attention to railroad crossing and pedestrian safety, Union Pacific published a photography policy reminding photographers that walking on or near railroad tracks is extremely dangerous.
"You never know when a train will come along," said Dale Bray, director-public safety. "Using train tracks as a backdrop is not only unsafe, it is illegal trespassing. We urge professional and amateur photographers alike to set the right example for others by adhering to the safety guidelines."
Hammons encourages employees to keep a safety mindset at all times, no matter the location.
"Courage to Care doesn't end at work," Hammons said. "When you see something that isn't safe, tell somebody and get the right people involved."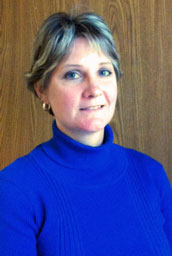 Bridget Hammons, Union Pacific manager-centralized train dispatching