Union Pacific Named Among Top Military-Friendly Companies
Posted November 12, 2013 08:06 AM CDT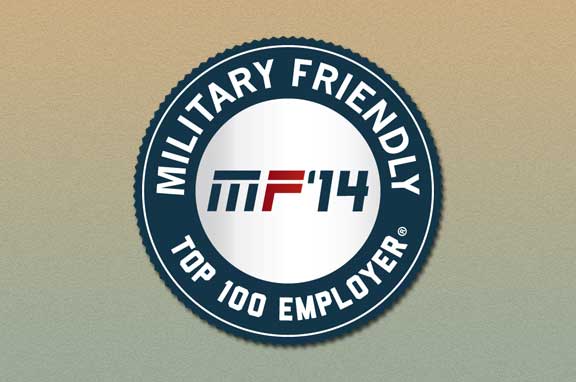 G.I. Jobs has named Union Pacific Railroad one of America's top military-friendly employers for 2014, marking the 11th time in 12 years that one of the nation's premier career guides for military job seekers recognized Union Pacific.
Selections are based on the strength of a company's military initiatives or events, the percentage of new hires with prior military service, and company policies on National Guard and military reserve service. This year, Union Pacific is ranked second on the list, up 11 spots from last year.
"We are incredibly proud to employ military veterans," said UP's Roy Schroer, vice president-Human Resources. "Military training instills dedication and a goal-oriented work ethic that translates very well to the railroad. We regularly seek out transitioning military service members in our recruiting efforts, and our veteran population continues to increase."
So far this year, Union Pacific has hired nearly 800 military veterans, including 91 disabled veterans. These veterans make up approximately 25 percent of all new hires in 2013. Overall, veterans comprise approximately 20 percent of UP's workforce, and 24 percent of UP's hires in the last five years have been veterans.
Leadership and teamwork skills, wide ranging areas of expertise gained during their service, familiarity with nontraditional working hours and experience working outdoors make military personnel valuable to UP. The railroad actively recruits veterans through its involvement with military transition offices, military education offices, reserve and National Guard units, career fairs, information sessions, employer panels, resume review assistance and by serving on local military committees and boards.