Welcome to Community Ties
Posted March 18, 2013 01:59 PM CDT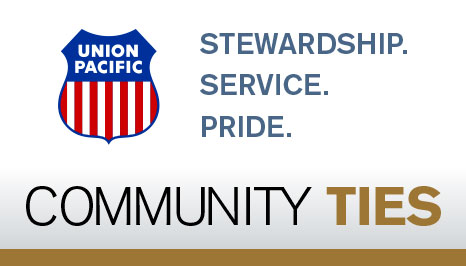 Today we launched our new Community Ties website. The site contains news, photos and videos about Union Pacific, its employees and the communities where we live and work.
We will cover topics including the latest news about UP projects, facilities and operations, events, service offerings, as well as the stories and videos about our company's heritage and exciting steam program. Most of all, Community Ties will spread good news about our 46,000 employees living and working in your communities.
Social Media share tools in every Community Ties story make it easy for you to spread the news in Facebook, Twitter, LinkedIn and Pinterest. Stories also can be shared via email.
Community Ties is linked directly from the up.com homepage. Better yet, to keep up on all the latest Community Ties stories, photos and videos, follow Union Pacific's Social Media channels: