UP Dispatching Director's Book Teaches Rail Safety
Posted March 20, 2013 11:12 AM CDT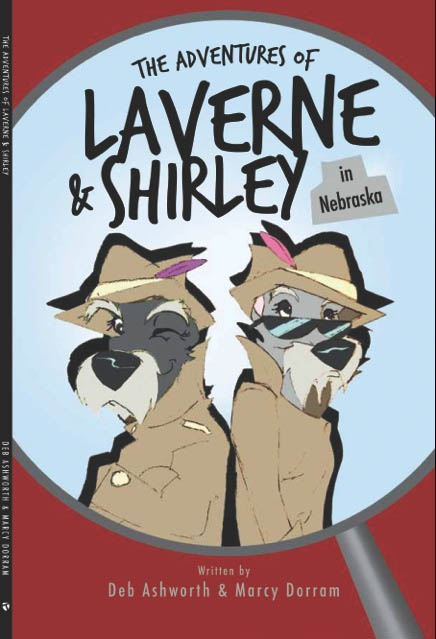 The Adventures of Laverne & Shirley in Nebraska, written by UP's Deb Ashworth and her daughter, teaches children about rail safety.
A book written by Deb Ashworth, director-train management at UP's Harriman Dispatching Center, and her daughter aims to teach young Nebraskans not only about the Cornhusker State's rich history, but also railroad safety.
An Operation Lifesaver (OL) presenter, Ashworth and her daughter, Peru State College education major Marcy Dorram, teamed up to create "The Adventures of LaVerne & Shirley in Nebraska." Intended for fourth-graders, the book stars Ashworth's pet schnauzers, who act as secret agents on a trip to western Nebraska. Along the way, the duo learns about the state, railroad safety and fourth-grade Nebraska curriculum.
Ashworth and other Nebraska OL volunteers read the book to Bellevue School District students, who also were encouraged to participate in a poster contest. Using their new rail safety knowledge, they drew a poster illustrating how LaVerne and Shirley should act safely around trains and railroad tracks.
Ashworth hopes to convince the Nebraska Department of Education to include the book in its required curriculum and will create an activity book that encourages more interaction between teachers and students to further reinforce the OL message.
"Many people are not educated about rail safety," Ashworth said. "These fourth-graders will remember the message. If we can reach only a few children so they remember our rail safety message, we will have succeeded in our goal."
The book will be available for purchase from Amazon.com.