Community
Rail Pride and Science Connect at Mutec
Posted August 8, 2014 02:22 PM CDT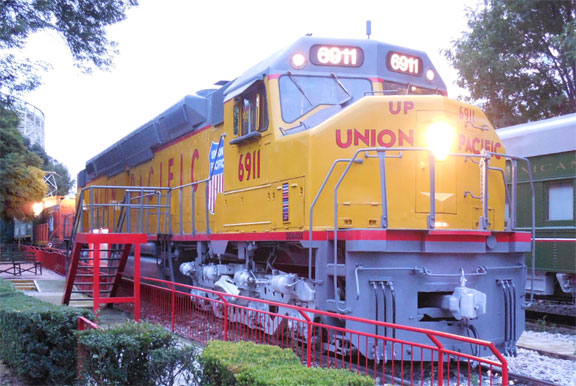 The beautifully restored UP 6911 is the centerpiece of the restoration project.
Union Pacific has been working with the Technological Museum of the Federal Electricity Commission (Mutec) in Mexico City to promote a love of science and technology among Mexican youth.
As part of this partnership, a restoration and preservation program was developed in 2011 to restore the railway heritage equipment, which includes the Presidential Train "El Olivo," three steam locomotives, a diesel locomotive, a electric boxcab locomotive, two original luggage wheelbarrows and UP 6911, a Centennial DD40X locomotive. In addition to the renovation and maintenance of this equipment, the railroad recently assisted in the opening of a brand new exhibit that features the importance of Mexican railroads.
"Participating with Mutec is important for Union Pacific since it contributes to raising community awareness of Union Pacific's importance to Mexico's history and its political, social and economic impact in the country's present and future," said Sergio Escobar, Union Pacific marketing analyst - Mexico, who had a big hand in coordinating these efforts. "We highly value our relationship with Mutec and consider it a means to reach out to new generations of Mexicans to bring them closer to an industry that's characterized by technological developments and progress."
Approximately 20,000 people visit Mutec each week, and guided tours are given to approximately 250 different schools, allowing the museum to educate thousands of students on a weekly basis. Union Pacific is a member of Mutec's Board of Trustees.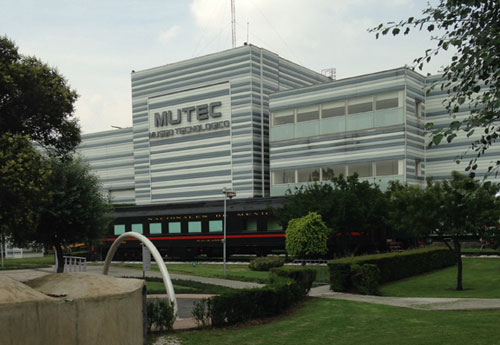 The Technological Museum of the Federal Electricity Commision in Mexico City.