A Salute to North Platte and to UP's Bailey Yard
Posted March 22, 2013 10:02 AM CDT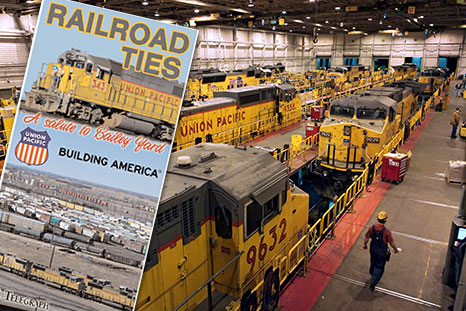 Cover of the North Platte Telegraph's Railroad Ties, a salute to Bailey Yard.
North Platte and Union Pacific have a history almost as old as the railroad itself.
Each year, the North Platte Telegraph salutes Bailey Yard and its ties to the community with its supplement, "Railroad Ties."
This year, the supplement features various job descriptions and employee interviews, as well as a look at UP's training technology and insight into what makes a locomotive go.
Railroad Ties is available online. Read it here.