Belin Hernandez, manager-Train Operations at Union Pacific's Los Angeles Service Unit, was looking for a way to bring UP employees together and honor Breast Cancer Awareness Month in October.
Subscribe to
Inside Track
She and her team members found it in a humble T-shirt.
Hernandez and her colleagues decided to design a T-shirt that could be given out to all service unit members. She and others reached out and talked to crew members throughout the service unit, asking for their input on the T-shirt's design and what Breast Cancer Awareness Month meant to them on a personal level.
"With everything our country is currently facing, including the hardship of the pandemic, this was a good opportunity for us to stop, get to know each other and support a good cause," said Hernandez, who credited Joseph Martell, superintendent-Train Operations, with providing key support.
In the end, members of the Los Angeles Service Unit settled on a black T-shirt with the distinctive UP Shield shaded pink. On the back, there is a pink ribbon, pink-striped U.S. flag and three words: Strength, Courage, Hope.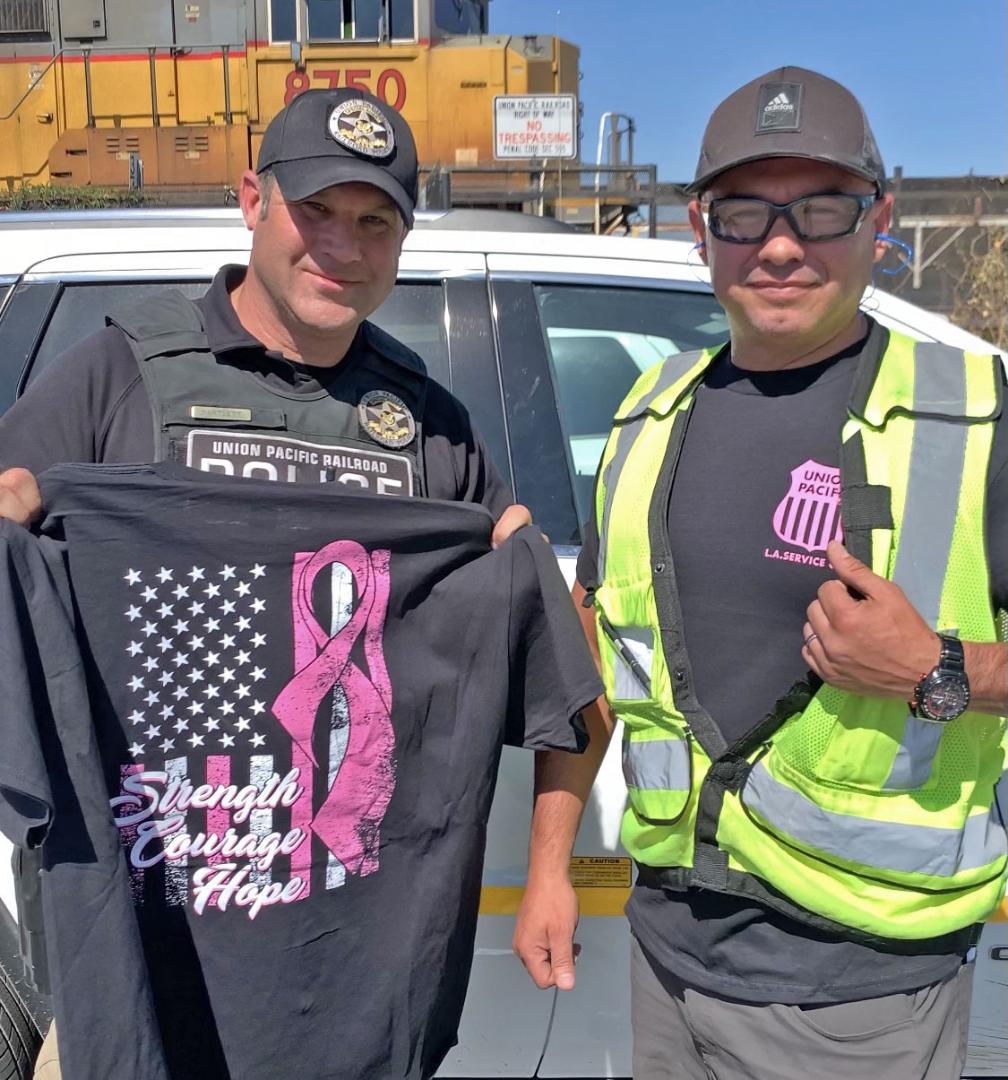 They all wore the shirts on Oct. 14 and shared their stories about family members and others who have battled breast cancer.
The shirt proved to be a great conversation piece, with employees getting to know each other better throughout the day and into the night. (T-shirts were distributed to workers on every shift.).
"These T-shirts sparked a lot of conversation. It was just a nice opportunity to reflect on our loved ones and the things we hold dear in life," Hernandez said.