Toddlers in tricked out rides cruised the UP Center's lobby Saturday in Omaha, Nebraska, flashing big smiles as they moved independently on their own free will, many for the first time in their lives.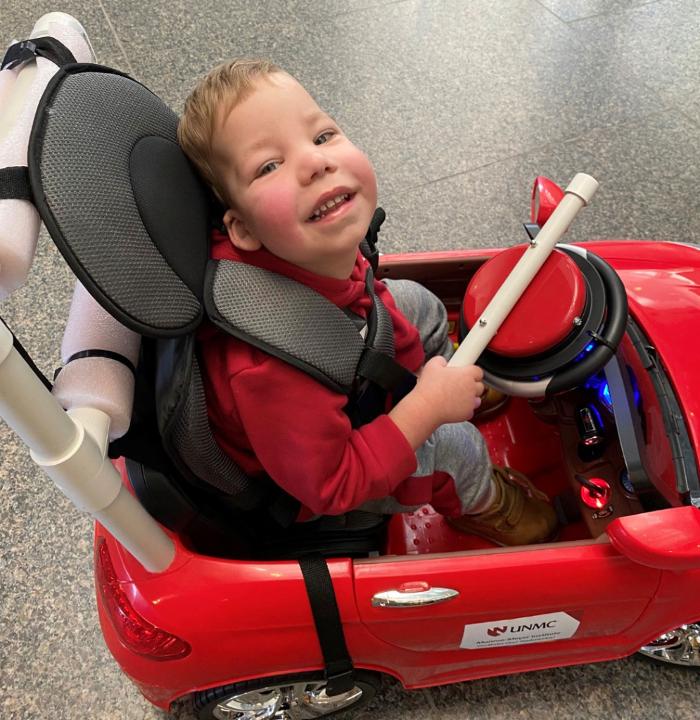 The event was part of a Go Baby Go! project. Union Pacific employees teamed up with physical therapists from the University of Nebraska Medical Center's (UNMC) Munroe-Meyer Institute and students from area universities to convert toy cars into mobility vehicles for 11 children.
Go Baby Go! is a national program that provides modified ride-on cars for kids with developmental disabilities.
"To see the smile on their faces – it's fantastic. People like engineering and technology but anytime it solves a problem for a human being, there is no greater feeling," said Ashok Fichadia, assistant vice president-Commercial Technology.
"This is a wonderful program that gives children the opportunity to move, socialize and explore the world," added Fichadia, who helped organize the event, along with EASE, an Employee Resource Group focused on disability awareness and inclusion.
About 50 volunteers descended on the UP Center with tool kits in hands, modifying each car to accommodate a specific child and their needs. When the children arrived a few hours later, the real fun began, as they learned how to hit the brakes and throw cars into reverse.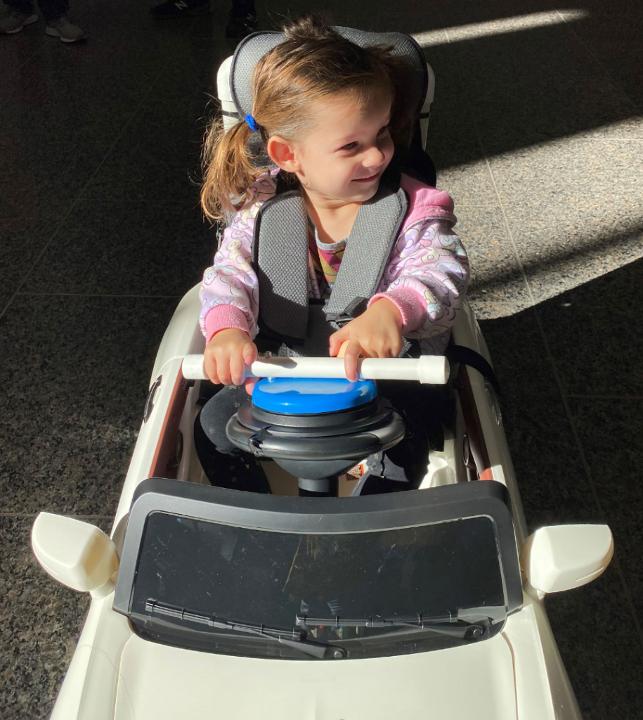 The children weren't the only ones having a great day.
"It's so great to see her have the independence and mobility," said Michelle Thayer, the mother of Korra Thayer, 2.
"She loves it. She's already figured out how to go forward and put it into neutral," said Anissa Padgett, the mother of Ayden Lopez, 3.
Many of the volunteers were students studying occupational therapy, physical therapy, and engineering at area universities, including Creighton and University of Nebraska at Omaha. The students worked next to UNMC physical therapists and Union Pacific engineers and volunteers to help remodel the cars.
"This is a great opportunity for these college students to get exposure working across other disciplines, like engineering, to help their patients achieve greater mobility," said UNMC physical therapist and organizer Joanie Bergeron.
Subscribe to
Inside Track
"It makes your day when you see a child able to move on their own for the first time. The smiles on everyone's faces are priceless," Bergeron said.