Planet Tracks is on the move.
Subscribe to
Inside Track
Union Pacific's first business resource group - focused on the environment – held its in-person launch on November 17 with words of encouragement from senior leaders, followed by a picnic-style, sustainable lunch that included jackfruit sandwiches.
Planet Tracks is dedicated to helping employees champion and promote environmental stewardship and sustainability initiatives. It is Union Pacific's first employee resource group focused on a business aspect of the company.
Guests maxed out the space allotted for the inaugural event held in the UP Center's atrium.
"You are all pioneers," said Lance Fritz, chairman, president and chief executive officer. "You are part of the first-ever business resource group at Union Pacific and the first BRG at a Class 1 railroad dedicated to sustainability."
The volunteer group is open to all Union Pacific employees who are interested in promoting and inspiring sustainability efforts.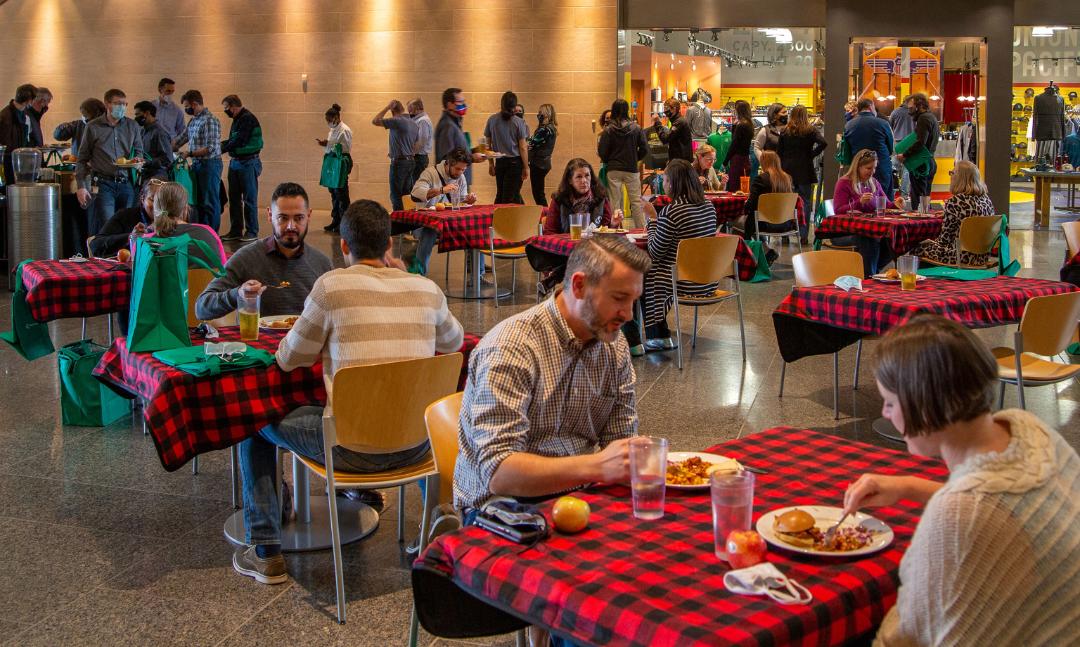 More than 400 employees have already signed up, said Craig Ingrisano, Planet Tracks president and director of Labor Relations.
"We're not doing this just for our generation, but for the generations to come," Fritz said.
Following the speeches, the group gathered for fellowship and a healthy, sustainable lunch that included a barbecued jackfruit sandwich, succotash and a red cabbage slaw.
It turns out jackfruit sandwiches aren't half bad.
"The jackfruit was good. It was an interesting choice as a replacement for chicken. It was sweet, but with a nice kick. I, like many others, was caught up in the exotic nature of this unknown fruit," said Jacob Mendoza, Planet Tracks treasurer and analyst workforce shared services.