Early this month, the Port of Montana's newly installed rail infrastructure welcomed its first visitors in Butte's Montana Connections Business Development Park.
Subscribe to
Inside Track
The Port of Montana is a full-service transload, warehouse and distribution facility, an inland port with Union Pacific and Burlington Northern rail access, located near both the I-15 and I-90 interstates. It serves as a critical UP transload facility on the Rocky Mountain Service Unit allowing UP to handle an additional 4,500 incremental carloads at this location.
UP's Marketing and Sales team leads, Manager-Commercial Strategy Melissa Meier and Manager-Industrial Development Alisha Elgan, worked closely with the Port of Montana to make the project a reality and accelerate the approval process for a speed-to-market outcome.
The $8 million rail expansion added more than 20,000 track feet of new rail infrastructure, increasing the port's capacity for additional freight and longer trains.
"The expansion will yield a better operational plan for both the Port of Montana and UP," said Nathan Anderson, senior director-Public Affairs, Corporate Relations. "This enhanced plan will allow for rail growth in the western Montana market."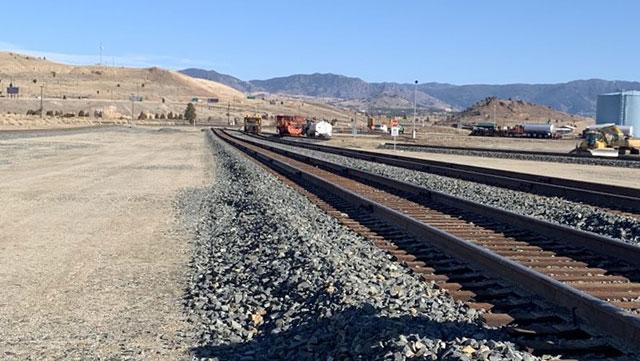 Four new tracks are now available for transloading and daily operations, and five new development sites were added to the business development park, allowing new customer access to the site.
"Even before the construction was finished, we had already added two new businesses to Montana Connections to the tune of $40 million without having actually constructed any track," said Kristen Rosa, director-economic development, Connections Park, Port of Montana, told NBC Montana. "So, it is a big deal."
A wide variety of commodities are transloaded at this location including agriculture, fuel, petroleum, ore, fertilizer and auto, among others.
The expansion was paid for in part by the Montana Essential Freight Rail Loan Program and a federal grant from the Economic Development Administration.
See Port of Montana celebrates completion of $8 million project video