Tis the season for Union Pacific's employees to look outward into their local communities. In service units from Texas to Chicago and Portland to Los Angeles, the people of UP are dedicating their time, talents and resources to supporting organizations across UP's 23-state network. In the spotlight today are railroaders showing community pride in North Platte, Nebraska; Offutt Air Force Base in Bellevue, Nebraska; and the Nebraska Air National Guard Base in Lincoln, Nebraska.
North Platte Team Keeps on Giving – Career Advice and Turkeys – Oh My!
With goodwill in mind and turkeys on the brain, the North Platte team stepped up to lift up members of their local community. Railroaders from a variety of departments, including Car, Transportation and Mechanical tuned in to assist North Platte's Rape/Domestic Abuse Program (RDAP).
"We were able to offer our services to assist program participants in applying for jobs, resume help and interview skills," said Christine Marshall, manager-Shop Operations, Mechanical, and an Employee Resource Group (ERG) LEAD coordinator. "We are so excited about this partnership in the North Platte community."
The Bailey Yard team also made a $2,500 donation sponsoring 10 Thanksgiving dinner baskets containing menu items such as ham, stuffing, potatoes, veggies, rolls and dessert – and of course, turkeys.
The 10 turkeys were donated by the North Platte Locomotive Shop team, led by Marshall and Mike Cook, senior director-System Locomotive Facility, Mechanical, to help make the season bright.
"RDAP donated the baskets to community members that are utilizing their services and continue to be in need," said Faye Werlinger, manager-Field Operations Support, Transportation, and an ERG LEAD coordinator. "As active supporters of our community, our Union Pacific team wanted North Platte to know: We are all in this together.
"Thank you so very much to all the employees who made this possible. A joint effort by both our agreement and nonagreement team enabled us to surpass our RDAP donation goal."
Additional North Platte coordinators included: Jerry Ochoa, senior manager-Remote Control Operations, Transportation; and Coleen Bringewatt, supervisor-Yard Office, Transportation.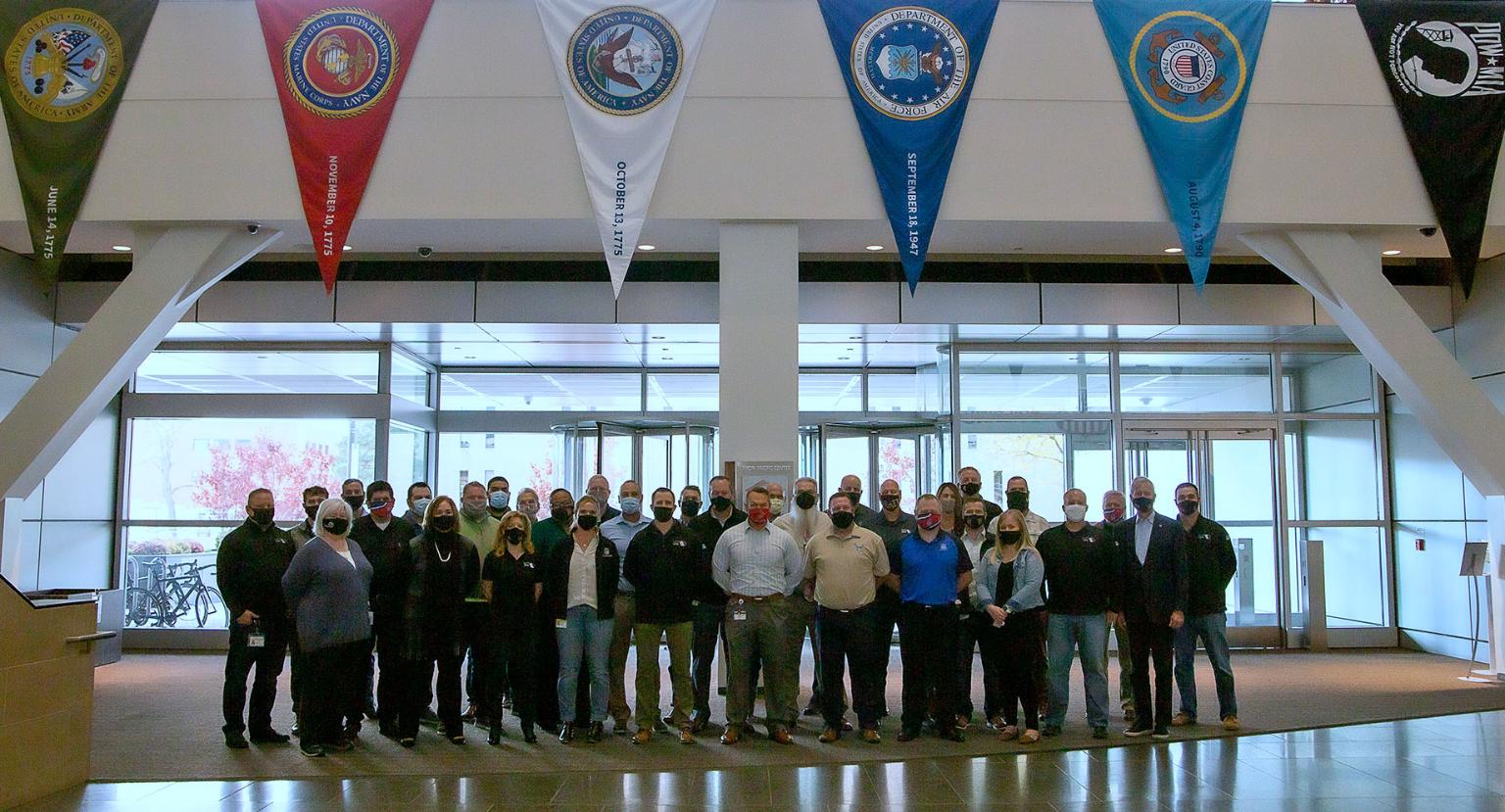 UPVETS Heartwarming Salute for Service Members this Holiday Season – Bellevue and Lincoln, NE
Some habits are hard to shake, especially for members of Union Pacific's Employee Resource Group UPVETS. This dedicated group of veterans, military dependents and patriots keeps a common ideal at the forefront year-round: Supporting Our Troops.
Harriman Dispatching Center and Union Pacific Center UPVETS members raised $6,000, securing 250 gifts for 18 service members and their families at Offutt Air Force Base in Bellevue, Nebraska, and the Nebraska Air National Guard Base in Lincoln, Nebraska.
"COVID-19 remains a community concern, and we wanted our military families to be able to safely receive gifts using a new method our team developed over the past two years," said Andrew Shalgren, manager, Supply Chain, and UPVETS' drive coordinator. "Amazon changed the way we support our local military families."
Creating a UPVETS-sponsored Amazon Wish List allows parents to shop for the exact right item for their children or spouses and enables them to know exactly when that gift will arrive.
"Most importantly in my opinion, this direct-to-home method enables our service member parents to receive the gifts with kids and family members none-the-wiser," Shalgren said. "They just see gifts and assume their parents are the ones who made it happen, allowing the parents to be their families' holiday heroes.
"The holidays should be joyful. We just want to help make it easier for our brothers and sisters in uniform."
Subscribe to
Inside Track
UPVETS' 21st century solution will soon arrive in service members mailboxes, just in time for family celebrations.
UPVETS is donating an additional $1,000 to sponsor a Nebraska Air National Guard Giving Tree in Lincoln.
Annually, UPVETS hosts a summertime Scoops for Troops ice cream fundraiser event to make life a little sweeter for fellow service members. Scoops for Troops has supported a variety of causes throughout the years including care packages, and now, Adopt-A-Family.