Ellis Lister Jr. has been living out his childhood dream as a railroader for nearly 51 years.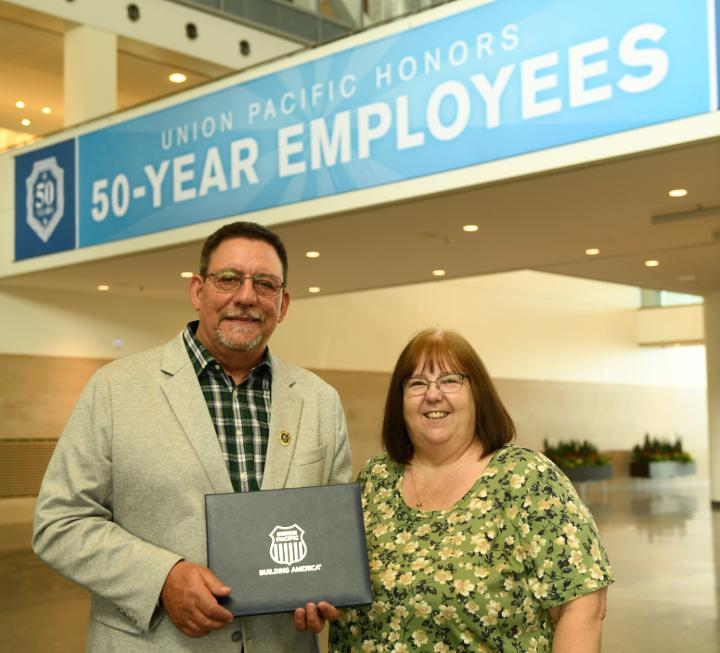 "I've been blessed to follow my passion and my heart's desire all these years," said Lister, of Jefferson City, Missouri.
Growing up, he watched his dad, Ellis Sr., operate steam engines and conclude his almost 50-year career in 1971, a year before he joined.
"When you talked about railroads, the first thing that came to my mind was Union Pacific; it was a fantasy railroad to me," Lister said. "Working here has been a dream come true."
In his youth, Lister loved watching city streamliners, as well as steam and passenger engines go by. One of his favorite adolescent memories was watching a Portland Rose passenger set travel up Oregon's Blue Mountains.
While Lister desired to join the industry after graduating high school in 1971, the railroad wasn't hiring, so he went to study pre-law.
Lister hired on with the railroad a year later as a brakeperson. He went into engine service in 1973 and became a locomotive engineer on Jan. 4, 1974. Lister fondly remembers the head of locomotive engineer training in Little Rock, Arkansas, a World War II bomber pilot named John Rogers.
Subscribe to
Inside Track
Two years before he marked up as a through-freight locomotive engineer in 1978, Lister became a passenger engineer on the extra board, a job he continued until 1987.
Lister values the good memories he's acquired on and off the rails. He equally enjoyed writing for the On Track for Safety newsletter and serving as a safety committee chairperson for four years, traveling to Omaha and meeting craft professionals from other committees.
He treasures the time he's spent on the Heartland Service Unit's River and Sedalia subdivisions, checking out the scenery, retelling his dad's railroad tales and knowing that he ran trains on the same track years ago.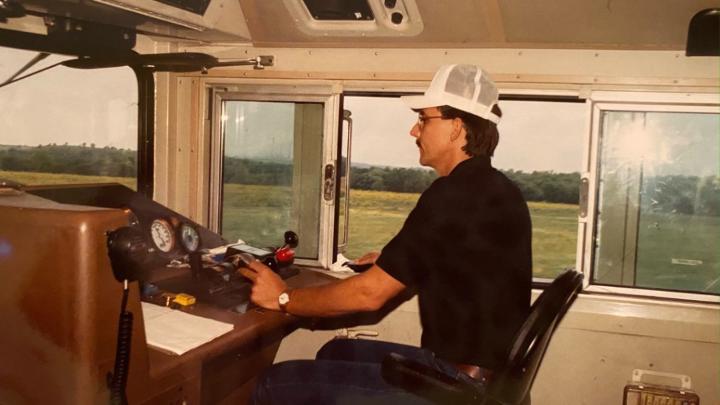 Lister offers this advice to others: Find out what your passion is and do it.
Having a career he's cherished and a family he loves has kept Lister young and fulfilled. He and his wife, Sheila, are parents to Madeline, Mallory and Mitchell, as well as grandparents to seven grandchildren.
Outside of work, one of his preferred pastimes includes – you guessed it – railroading. He likes running steam engines and considers the time he's operated them to be among his favorite experiences, especially when his children were younger. He noted the looks on their faces were priceless.